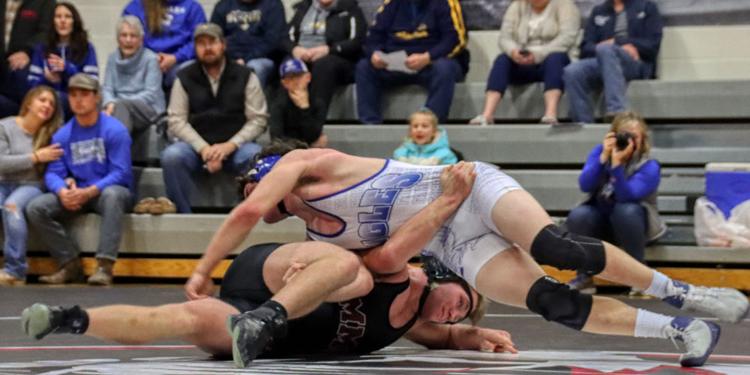 When you grow up in a larger city with two or more high schools, cross-town rivalries in sports are much anticipated events. For smaller towns like Fairfield, small town rivalries bring about the same amount of excitement. On Friday, January 3rd, the Fairfield Eagle wrestlers found themselves at Simms High School for an Eagle/Tiger dual format competition. Being that these two teams once Co-oped together as one team known as "Family,"  and are regularly traveling companions to most tournaments, this dual is like  fun filled but highly intense sibling rivalry matches that Fairfield/Simms wrestling fans look forward to.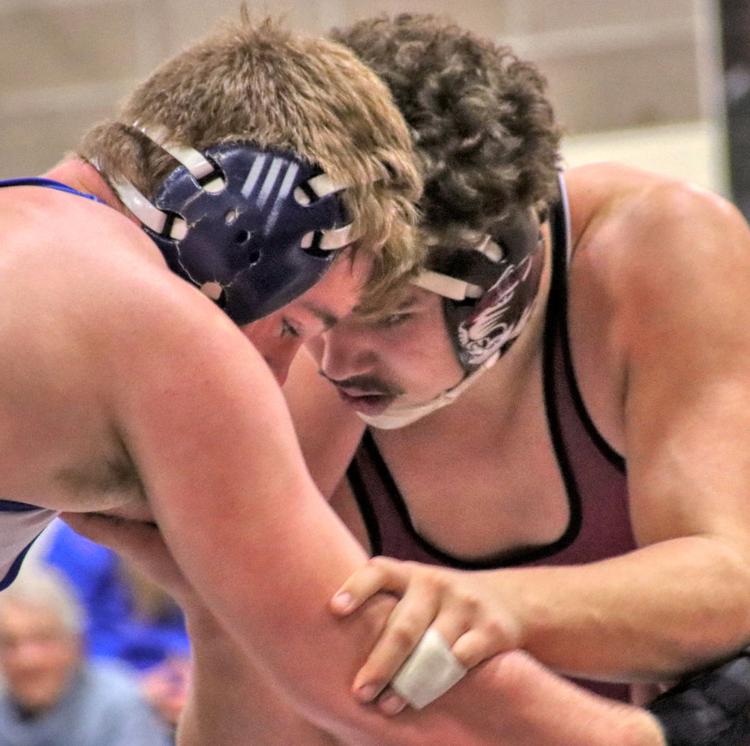 For those who are not familiar with wrestling, there are 3 main types of wrestling competitions: the double elimination bracketed tournaments, a mixer, and duals. In a dual tournament, wrestling teams from two different high schools compete against each other, matching wrestlers by weight class, and assigning a point value to each match outcome. Scoring is as follows: Forfeit = 6 points, Fall (pin) = 6 points, Technical Fall (opponent wins by a 15 point margin) = 5 points, Major Decision (opponents win with a score of 8+ point margin) = 4 points, and Decision (opponent wins with a point margin of 7 points or less) = 3 points.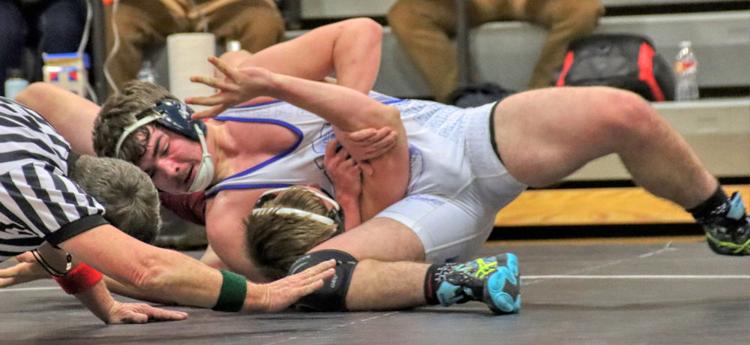 Fairfield Eagle wrestlers reigned victorious by a narrow team score of 36 over the Simms Tigers with a team score of 27. Wrestling fans who attended this dual were able to watch fantastic wrestling and hard fought matches. Many of the wrestlers on these two teams are very equally matched in skill and competitiveness which bring about a perfect storm on the mat.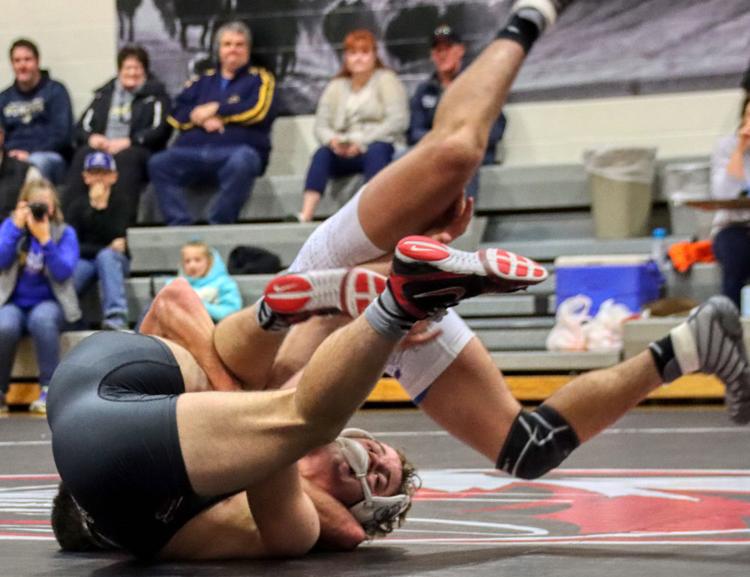 The match break downs look like this: Miguel Ramos (113) won by forfeit, Aiden Copenhaver (126) lost by decision vs Dane Sullivan; Beau Peace(138) won by forfeit; Gage Banner (132) lost by fall vs Mikey Leach, Cael Giles(138) won by forfeit; Malaki Hvamstead (145) won by fall vs Dakota Dixon; Miguel Perez (152) lost by decision vs Hunter Decker; Giavante Evans (160) lost by fall vs Sam Mishler (exhibition); Blake Jensen (170) lost by fall vs Orion Johnson, Cole Troy (170) lost by decision vs Peter MacDonald, Kolter Bouma (182) won by Fall vs Lane Hinderager; and Hunter Anderson (205) lost by fall vs Orion MacDonald (exhibition match).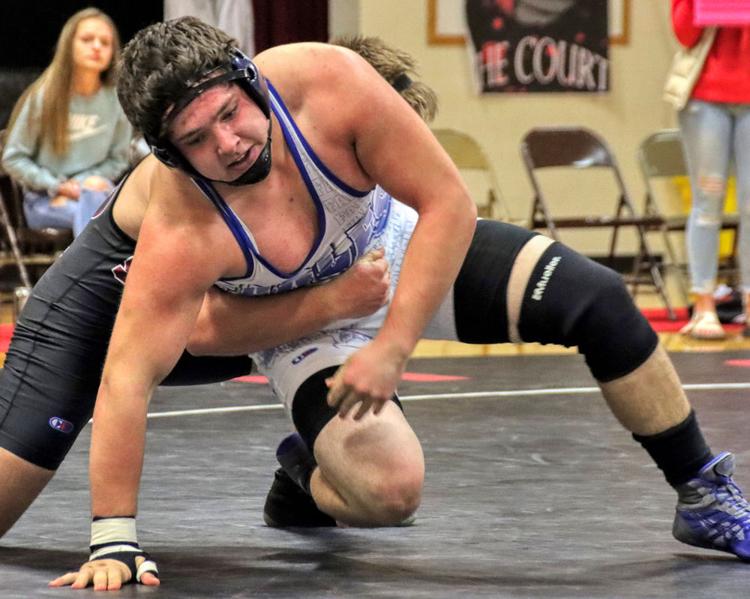 The Fairfield Eagle wrestlers will be wrestling at full speed for the rest of the season. Eagles wrestlers will be competing in the Choteau Mixer on Thursday, January 9th, and a large Cut Bank Tournament on the 10th and 11th.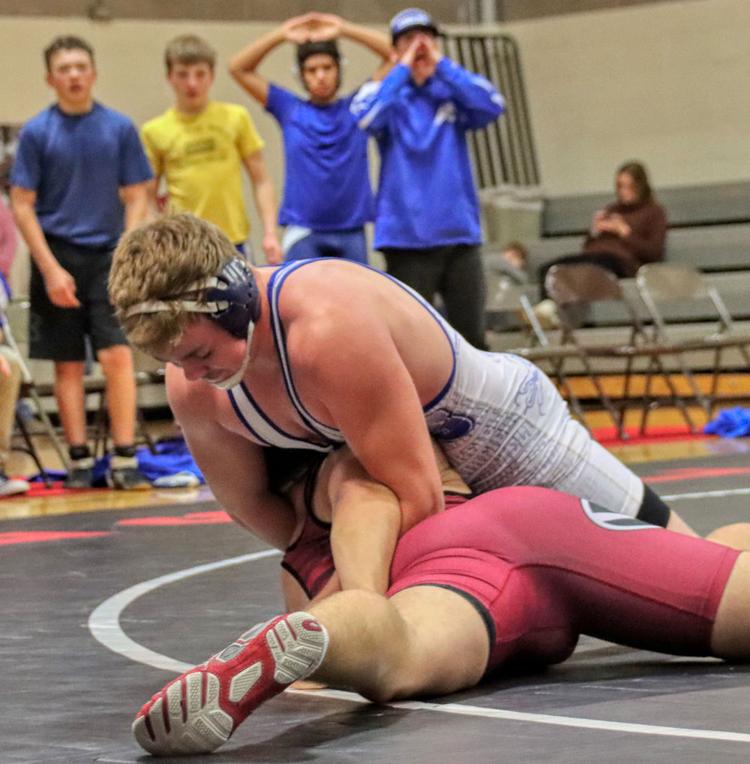 Make sure to mark January 16th on your calendars, as Fairfield will be hosting  the Fairfield Mixer at home. Wrestling will begin at 5:00 p.m. If you haven't had the opportunity to watch these boys wrestle, this Mixer is the perfect time. The team would really appreciate the amazing, hometown support that the Fairfield community is known to provide generously to their athletes. It would be a perfect send off for the team as they travel to Choteau on the 17th and 18th to compete in the Choteau Classic.
Again, please keep our injured wrestlers in your prayers…and we look forward to seeing you by the mat.