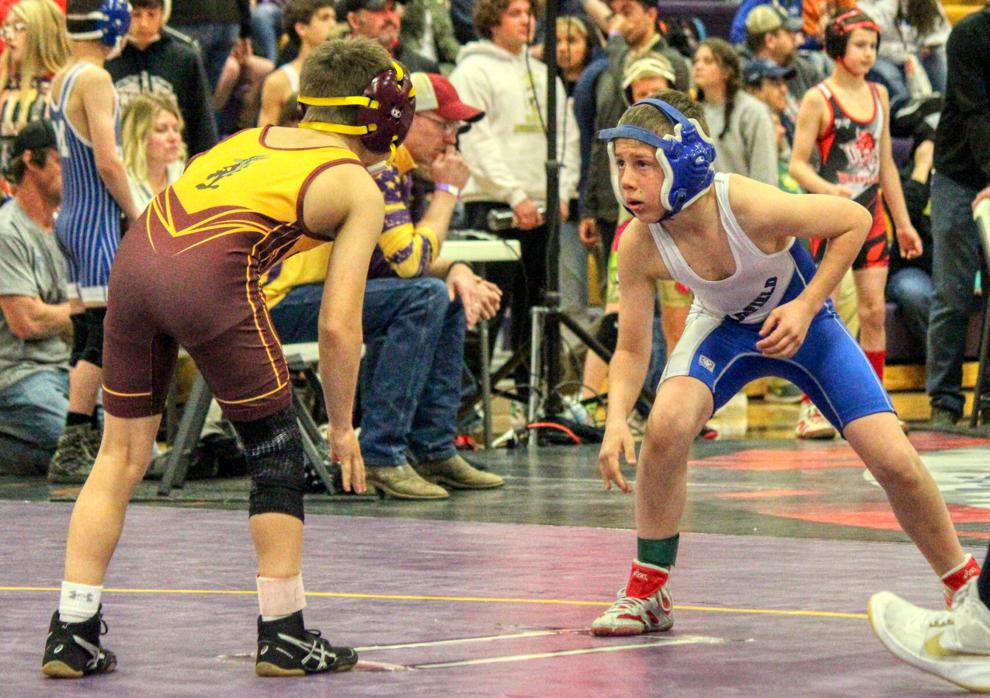 State Middle School Wrestling took place in Cut Bank on Friday and Saturday, April 9th and 10th, 2021.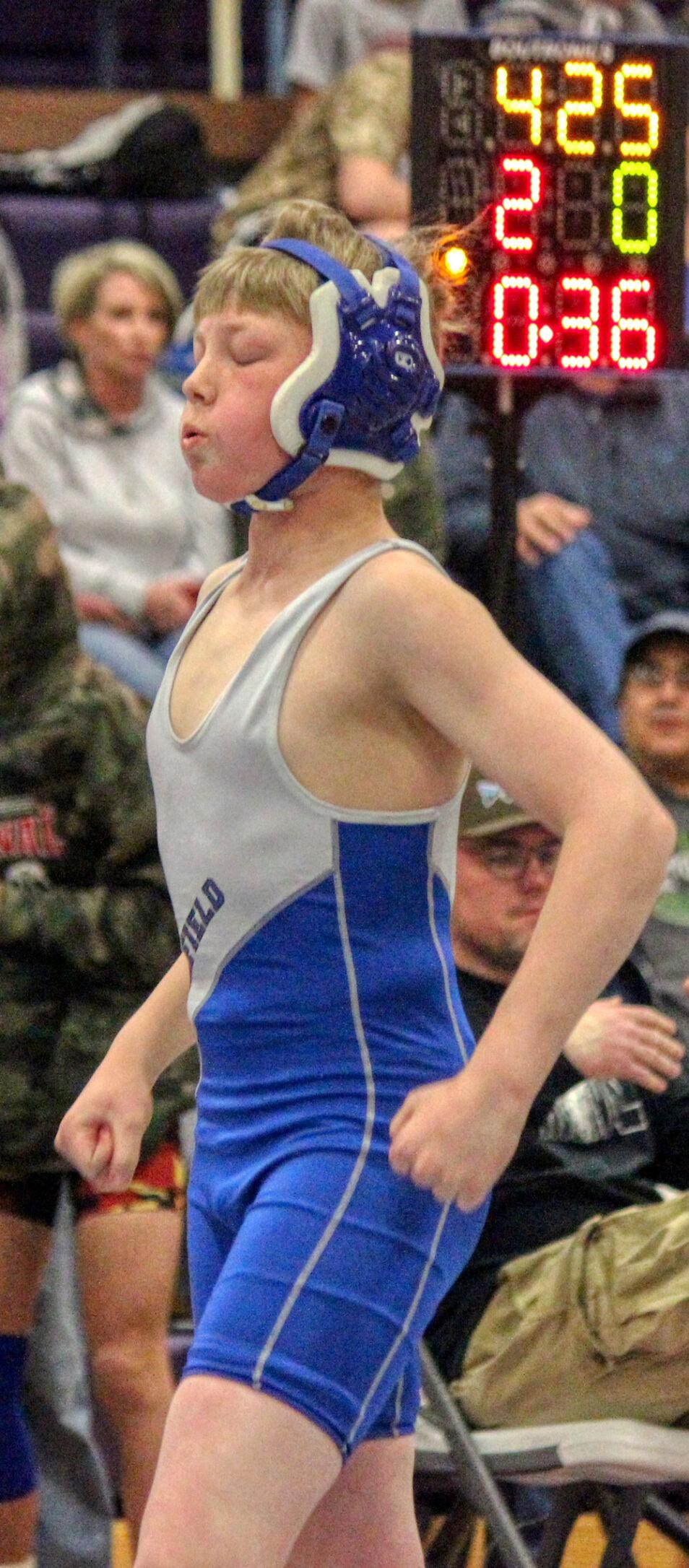 Coach Mike May coached five wrestlers throughout the weekend, to wrap up the Junior High wrestling season.
On Friday evening, Kaydence Mather took 2nd in her 70 pound weight bracket, after beating her first opponent with a pin at 2:14, then loosing out with a pin in her final match.
Kaydence was the first Fairfield Eagle female to participate in the AAU girls State Middle School!
On Saturday, Cyler Yeager wrestled four matches in the 105 pound bracket with 25 other wrestlers, with two wins and two losses. In his first two matches, Cyler pinned his opponents at :25 and 1:11 then lost his remaining two matches by pins.
Avery Banner wrestled in the 115 pound bracket with three matches. He had a by the first match and lost the other two matches by pins.
Sloan Giles wrestled in the 85 pound bracket. He was in a tough bracket against 26 other boys. Ultimately, Sloan lost both matches by points (0-8 and 4-6).
Korbin Pearson wrestled in the 80 pound bracket, being pinned in both matches at 1:10 and :34. It was the final meet for Junior High wrestlers.
They did really well this year with a small team and have a bright future ahead.