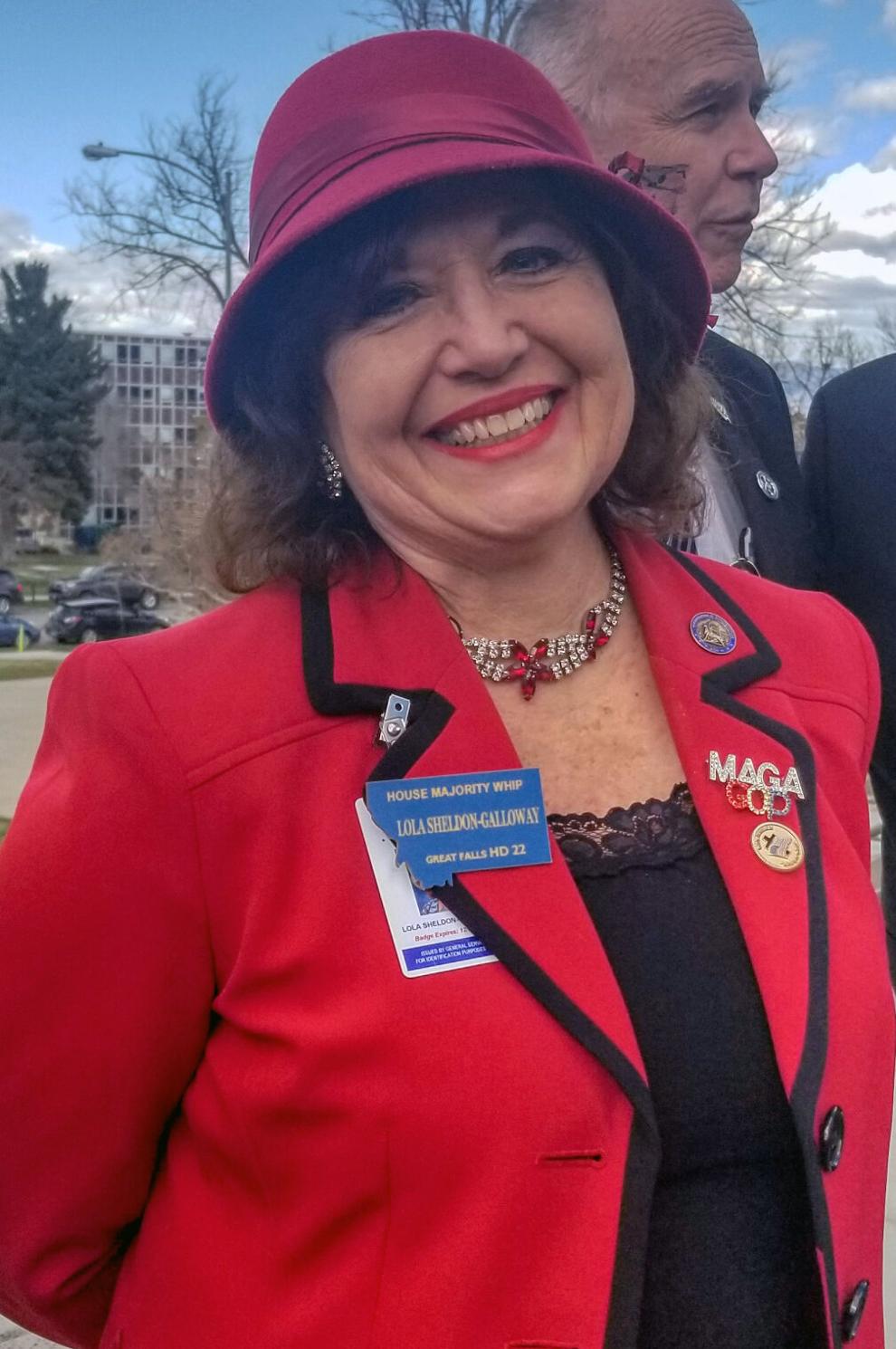 Commentary
Monday, April 26, 2021, the day Governor Greg Gianforte signed three Pro-Life bills on the steps of the Montana Capitol, was the most important day in my legislative career. The highest compliment, as a legislator, ever given me was being asked by Senator Keith Regier to carry the "20 Week Pain Capable bill," the bill he carried in 2017 and was vetoed by Democratic Governor Bullock.
Many years of research and rallies have brought Pro-Lifers to this point in history. I am so grateful for those who have stood out in weather along streets and highways waving signs and posters declaring to the world that "Life of an unborn child" is an issue that we will always fight for. We are their voice, we are their vote in making laws in this state and country.
The crowd that came on to support the signing of this bill by Governor Greg Gianforte was one of the biggest crowds I have seen on the front steps of the Capitol. They were enthusiastic, emotional and thankful to God for this day that has been long overdue. Thank you Governor Gianforte, Lt. Governor Juras and the Republican legislators who have made this into law.
HB 136: Establish Pain-Capable Unborn Child Protection Act:
• Prohibits abortion once the unborn child is capable of feeling pain, which medical science shows occurs by week 20 (5 months) of pregnancy.
• There is an exception to the law if the medical safety of the woman would be compromised by continuing the pregnancy. The health and safety of the mother is still prioritized in this bill
• As a society, we must value our most vulnerable and we must value life. We should be able to agree that once an unborn child is five months developed and can feel pain, they should be protected. This bill will ensure that unborn children who are developed enough to feel pain are respected.
• This bill is about human rights. It protects human life. Our rights and freedom to live should include unborn infants.
At the signing ceremony, I made the following speech the steps of the Montana Capitol:
"On January 22, 1973, the Supreme Court of the United States of America made a decision on a case we know as Roe vs. Wade. Today we have knowledge proven by experiments, research and exploration that they did not have before them on that day. I believe had they had this knowledge and proven science  before them, they would have made a different decision.
I am a Montana woman, mother and grandmother that stands with you the citizens of Montana that have asked us as Republican legislators to make the right choice today and CHOSE LIFE. Let's protect those little ones that can't speak for themselves.
Immature human beings (20 weeks and older in gestation) are not only pain capable, they have an increased sensitivity which makes them more vulnerable to noxious sensory stimuli effects than adults.
Medicine's double standard of acknowledging pain capability for wanted premature babies (which we are now resuscitating babies at 22-24 week gestation) while we refuse to acknowledge pain capable unwanted babies of the same gestational age is inconceivable to me.
Are you aware that 25% of the graduating class of 2021 will not graduate this year because they didn't even get to see the light of day, because they were aborted. It saddens my heart to even think of the millions of children that are aborted every 30 seconds.
I feel it is time that laws catch up to the science of the 21st century.
It is unethical to intentionally harm an innocent immature human being.
As a Christian who has taken on the name of Jesus Christ, I stand today as a witness that this practice of a fetus dying because they are not wanted or were not planned is an abomination in God's eyes and I will continue to be fight for the most vulnerable.
We are their voice. Thank you, God for those who came before us and have made our path today, a path of life.
We have waited 48 years to see our governor in Montana sign this bill
Thank you to all who took time out of their schedules and have shown your support for the future of Montana."
Those who oppose this concept of protecting the "UNBORN CHILD" will argue that this bill is unconstitutional. I would welcome this argument in the Supreme Court of the United States. It's my opinion that today's science, technology and research will prove to the court that life does begin at conception, that an unborn child does feel pain, that the unborn do have the right to be born in our state and live a full life from conception to natural death.