I am writing this column with a very heavy heart and I have shed many tears. I feel numb right now. My daughter-in-law Tammy Traylor Rudolph died January 14, at 3:15 a.m. central time. Tammy was only 47-years-old and died in the University of Minnesota Hospital. She and my son Karl lived in Prior Lake, Minnesota. My daughter, Karen Frey and my best friend Bryan Brown and I drove to their wedding last Feb. 14th at the Mall of America in Minneapolis. They were only married 11 months to the day when she died. The cause was liver failure. Karl called me at 4 p.m. on the 13th and said it wasn't good. I don't know what arrangements will be made and I am not sure I am up to them when they are finalized. I would have gladly gone in Tammy's place. Her time was up. She will not have the luxury of growing old. We are all devastated.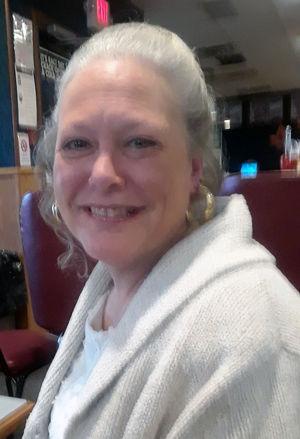 I always wondered who my son would choose to marry. He didn't get married until he was 58-years-old. She and I would be bonded together by marriage. I worried would she be upbeat, cheerful, smart, witty, kind, tender, full of life, a loving companion that was fun and most importantly would she like me. Yes, she was all of those things and much more. She was full of enthusiasm and tackled the adventures of married life, and clever in her approach to every task, big or small. But most of all, she was gentle and compassionate – and she loved my son and he loved her – what more could I ask for. I admired her, respected her and yes, even adored the girl that I got to call my daughter-in-law. I now call her my daughter-in-LOVE! Rest In Peace Tammy Traylor Rudolph – you will be missed – I love you.
I want to express my gratitude to everyone that helped me celebrate my birthday. Leah McDonald, my daughter Karen, my son Karl and his wife, Tammy, Nancy and Russ Moorhouse, Arlene Woodahl, Marie Crawford, Skyline Lodge residents, Lisa Lindgren, Gloria Lannen, Rod Luinstra, my Facebook friends, Canadian family/friends and lastly but most importantly Bryan.
We were going to leave for Canada Jan. 16th. We are not going to Minnesota at this time.  
Ecclesiastes 3:1-8 ESV –– For everything there is a season, and a time for every matter under heaven: a time to be born, and a time to die; a time to plant, and a time to pluck up what is planted; a time to kill, and a time to heal; a time to break down, and a time to build up; a time to weep, and a time to laugh; a time to mourn, and a time to dance; a time to cast away stones, and a time to gather stones together; a time to embrace, and a time to refrain from embracing; ...
Please wish us well on our journey. I am on Facebook and email is boru@3rivers.net.
EDITOR'S NOTE: Our readers can view Tammy Rudolph's obituary can be viewed at https://bit.ly/2FDhe3o and leave their condolences for the family.
-Darryl