On March 24, Fairfield's Kyona Yeager undertook a food and donation drive on March 24 in support of the Fairfield Food Pantry.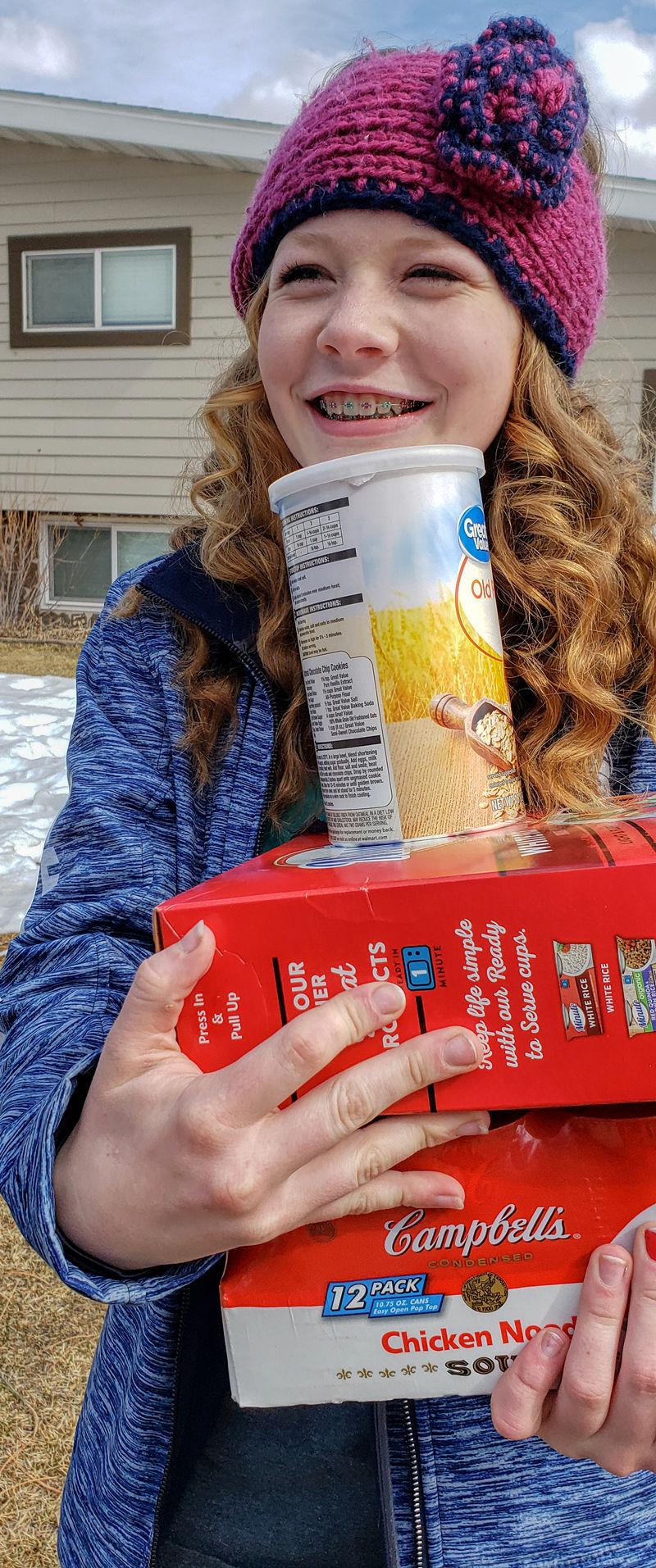 The project was, in part, in support of Kyona's Take Action project as a Girl Scout.  When a Girl Scout Cadette focuses on an issue they care about, learn the facts, and take action to make a difference, they gain the confidence and skills that will catapult them to lifelong success. It all adds up to the Girl Scout Silver Award - the highest honor a Cadette can achieve. A girl must be in 6th, 7th or 8th grade, be a registered Girl Scout Cadette, and have completed a Cadette Journey. Only about 10% of Girl Scouts nationwide receive the Silver Award. Kyona and her troop #3168 started working on the Girl Scout Silver Award when she and her classmates were in 6th grade. Cadette's have 3 years to earn their Silver Award and Kyona will need to have it completed by the end of this school year.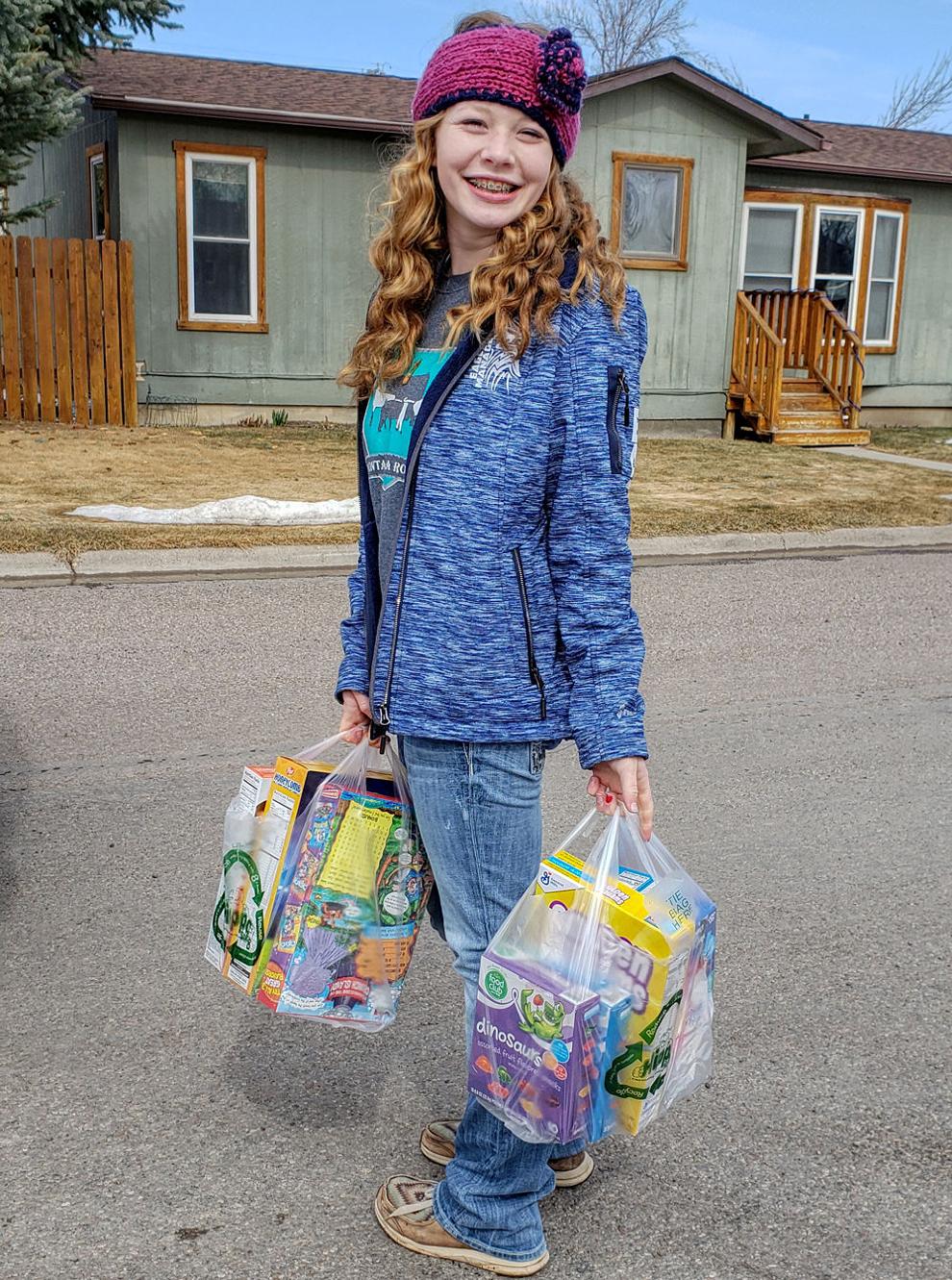 The project should be semi-self sustaining.
Through many hours, Kyona has researched recipes where the food is primarily found in the Food Pantry and tested recipes. In 6th grade, her Girl Scout troop covered the town of Fairfield asking for donations, and received hundreds of pounds to give to the Fairfield Food Pantry. Kyona's town wide Food Drive in Fairfield collected 316 pounds of food and $225 in monetary donations.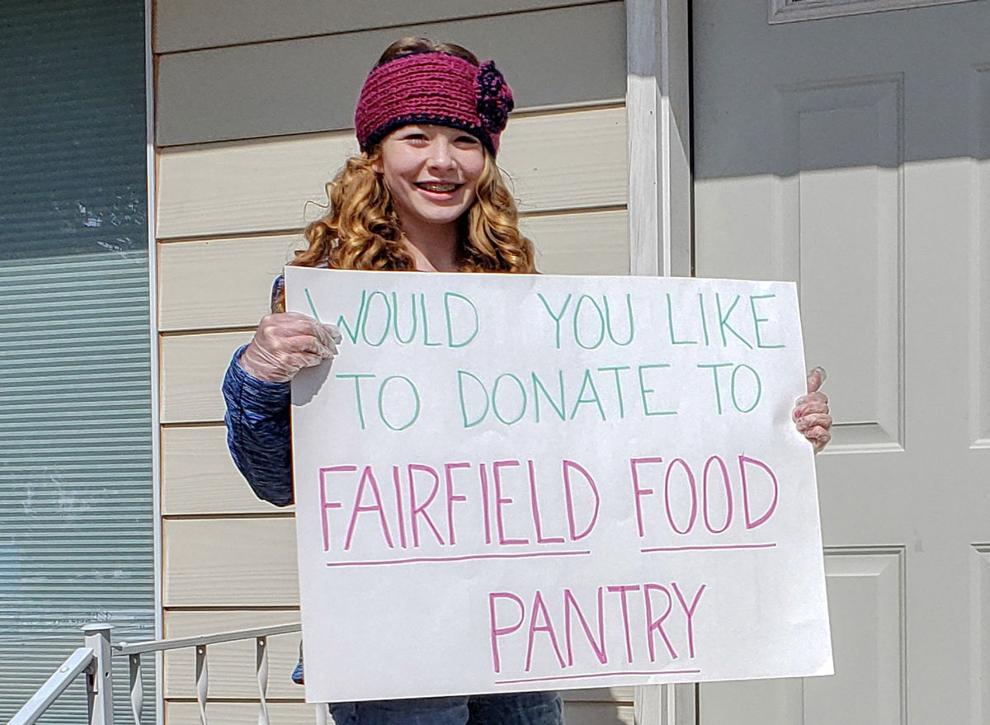 From start to finish, Kyona needs to invest 50 hours to complete her Girl Scout Silver Award. The semi self sustaining portion of her Silver Award is the Farifield Food Pantry will continue to print and distribute copies of the Fairfield Food Pantry Recipe Book, in the years to come. Prior to the Covid 19, there were 25 families that were receiving monthly assistance from the Fairfield Food Pantry and these families will receive a copy of the recipe book. Kyona hopes to help families take some of the stress and worry out of cooking/baking by already doing the research for them.
Megan Caffyn, with the Fairfield Food Pantry, told the Sun Times that just as the needs of our community have risen with people being out of work due to the Coronavirus, donations of money and food have soared, in large part thanks to the efforts of Kyona bringing attention to the growing need. "The food pantry brought in 2200 lbs of food donations and $2,700.00 in monetary donations for the month of March. We had over 40 donors. We were so overwhelmed with support," said Caffyn.
Caffyn added, "We had furniture needs this month that were all met within 24hrs. We had four microwave ovens needed, a couch, living room tables, washer and dryer."