Jordan Schroeder and his 2019 Pumpkins for a Cause project wrapped up recently when they presented their donations to this year's chosen charity, Eagle Mount Great Falls. With the help and generosity of the community, Pumpkins for a Cause raised $4,434.38 during this year's event.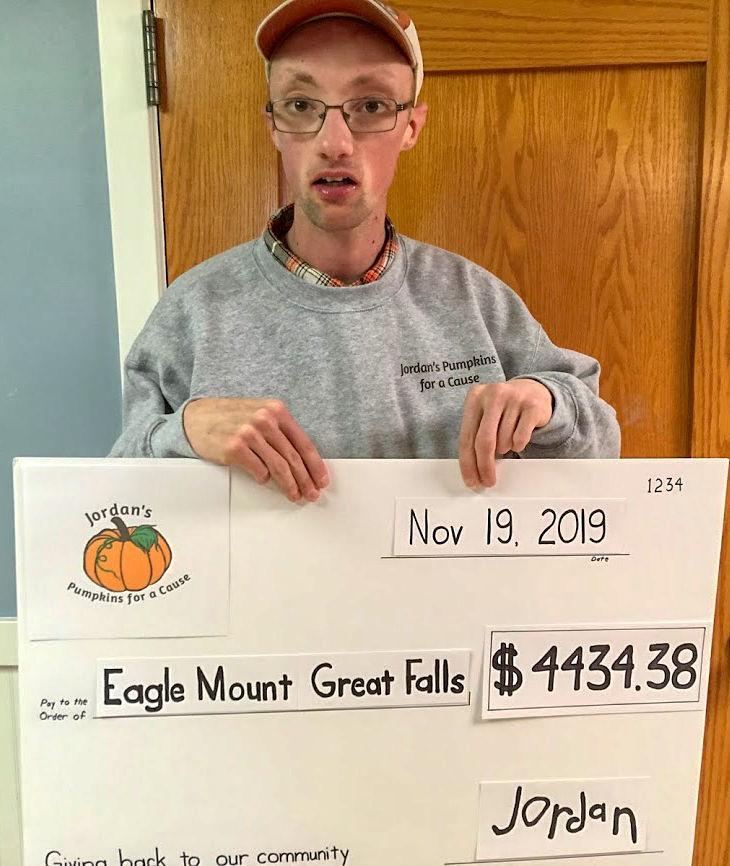 This is Pumpkins for a Cause's fifth year growing pumpkins and donating the proceeds to a local non-profit organization. The Pumpkins for a Cause event is usually held in early October each year where participants are invited to the farm to pick pumpkins and gourds, enjoy a hot dog and hot cocoa and maybe catch a hayride all for a mere donation which is given to the non-profit selected.
Coordinators are looking for volunteers to help with the planting and harvesting pumpkins for the 2020 growing season. Interested individuals may contact them at pumpkinsforacause@gmail.com. Be sure to like their Facebook page (Pumpkins for a Cause) to hear about upcoming events and activities.