FORT HARRISON, MT – One hundred and sixty-seven Montana Army and Air National Guard members are currently assisting the state in the COVID-19 fight.  
Approximately 63 Soldiers and Airmen have assisted County, State and Tribal health officials in the administration of over 10,000 COVID-19 tests to Montanans throughout the state.  The National Guard team consists of three Regional Response Forces (RRFs) staged in Kalispell, Helena and Billings, The RRFs have assisted in conducting drive-through COVID-19 tests in eleven locations thus far.  Those locations include the Fort Belknap Reservation, Crow Agency, Little Shell Tribe, Rocky Boy Reservation, Fort Peck Reservation, Northern Cheyenne Reservation, Confederated Salish and Kootenai Tribes, Park, Custer and Mineral counties along with the Pureview Medical Center in Helena.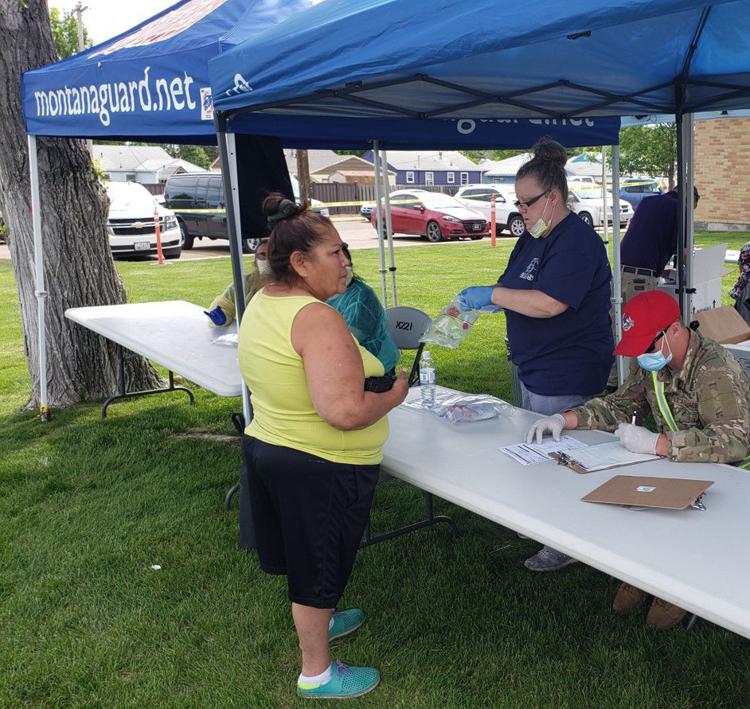 The RRF teams will support additional mobile test sites scheduled in Roosevelt and Valley counties along with the Blackfeet and Rocky Boy reservations and Pureview Medical Center in the coming weeks.  Montana National Guard men and women are assisting the tribal and county health officials at these locations with setup, traffic control, site tear-down and logistics associated with the testing to include the transportation of tests to the Montana State Laboratory in Helena.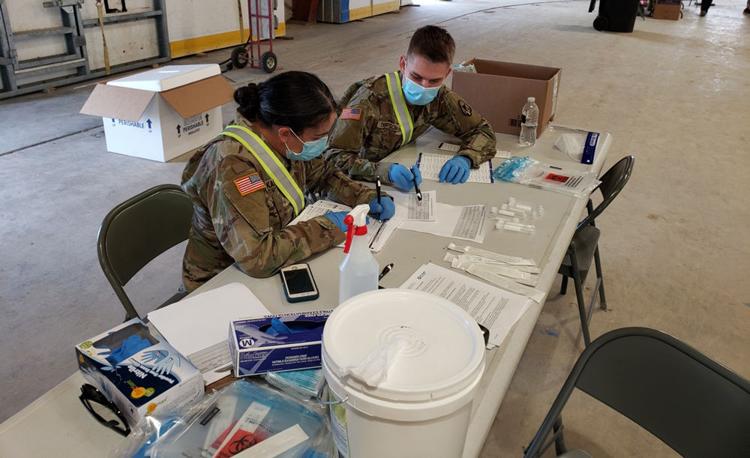 "The mobile test sites are supporting Governor Bullock's initiative to re-open Montana and assist health officials determine where the virus might be located or clustered," said Major General Matthew Quinn, the Adjutant General and Montana Coronavirus Task Force Leader.  "The men and women of the Montana National Guard are doing their part every day to continue the fight against COVID-19 in the state."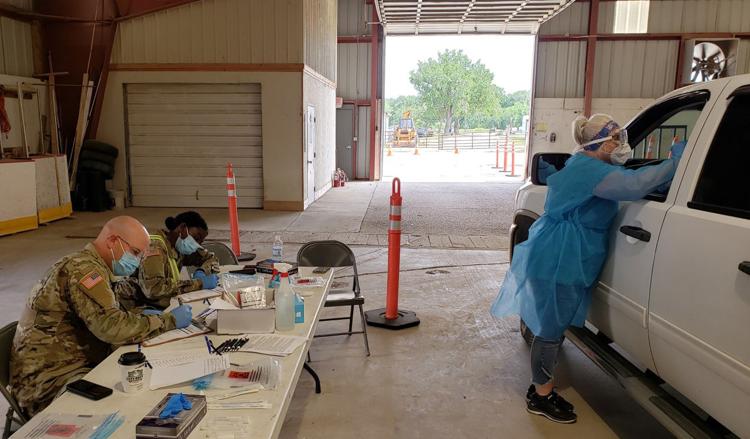 In addition, 68 Soldiers and Airmen continue to support the voluntary screening at airports and trains stations across Montana.  To date, they have conducted over 66,000 tests at 17 separate airports, privately owned air terminals and train stations across the state.
Thirteen Soldiers are stationed at the Department of Public Health and Humans Services state warehouse in Helena.  The Soldiers are receiving and packaging needed medical equipment, assembling COVID-19 test kits and transporting medical equipment and supplies across Montana.  The remaining Soldiers and Airmen are liaison officers and planners tasked to assist the state COVID-19 response.