The Fairfield Eagle wrestling week began by hosting a multi-team Mixer in our home gym Thursday evening. Teams attending the mixer included: Conrad, Cut Bank, Cascade, Simms, Valier, Malta, Fort Benton/Big Sandy and Manhattan. The following are the Fairfield Mixer results listed in wins to losses: Max Giles (103)1-1,  Miguel Ramos (113) 2-0, Aiden Copenhaver (126) 0-2, Gage Banner (132) 0-2, Cael Giles (138) 1-1, Malaki Hvamsted (145) 0-1, Miguel Perez (152) 2-0, Joshua Spittler(160) 0-2, Giovante Evans (160) 0-2, Blake Jensen (170) 0-1, Cole Troy (170) 1-1, Kolter Bouma (205) 1-0, Hunter Anderson (205) 1-1, and Thomas Troy (HWT) 0-2.
Friday and Saturday the Fairfield Eagle Wrestlers traveled to Choteau to compete in the Choteau Classic. The Choteau Classic is a large bracketed tournament, this year boasting 35 teams in attendance. The Classic is rich in both competition and tradition. The Choteau Classic began 41 years ago as a dream realized by three gentlemen; teacher/coach Dale Johnson, teacher/coach Wayne Krahe, and Elementary Administrator Stan Rathman. Mr. Stan Rathman stated, "It was a dream of Dale Johnson and Wayne Krahe to have a large tournament here in Choteau. They wanted to give our wrestlers the opportunity to wrestle the best competition the state had to offer. I, of course, did everything I could to help them organize it and work to bring it about."
The Choteau Classic still remains one of the largest, most challenging tournaments for the athletes wrestling in Class B-C; placing in this tournament is a coveted honor. Fairfield Eagle wrestler Miguel Ramos reflected, "Growing up in Choteau as a little guy wrestler, the Choteau Classic was the biggest deal. The wrestlers I looked up to so much, like Jack Clark, Jesse, Cole, J.J Werdal and Steeler French, were all working so hard and they always placed well at the Choteau Classic. It was my dream to place in the Choteau Classic just like them. I also love the classic because you get a really good idea of who you will be wrestling with at State."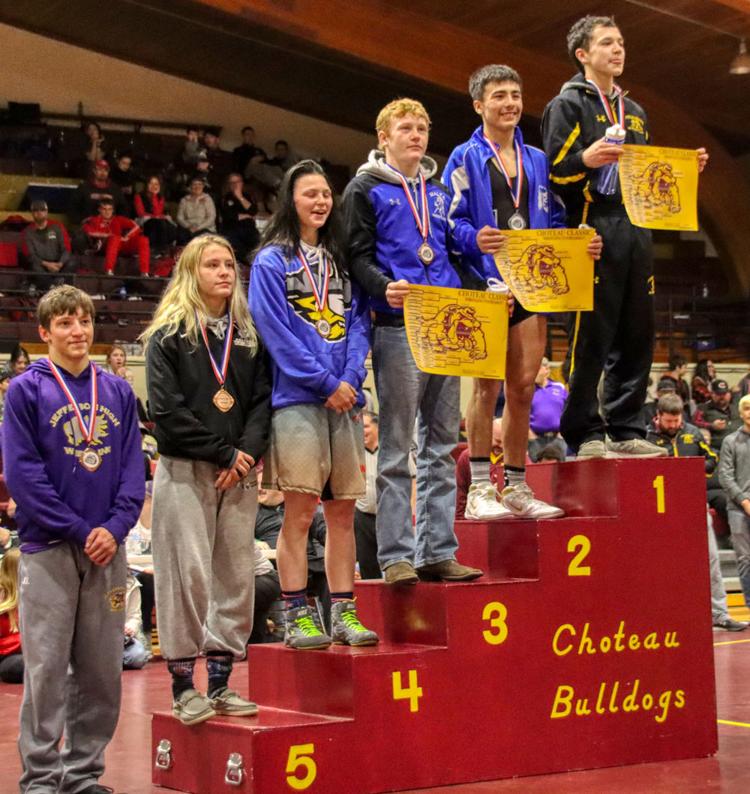 Friday afternoon began with the finalization of the 16 man brackets. Because there were more wrestlers than bracket places in some weight classes, "pigtail" matches were held to determine final placement in the Varsity bracket. When the "pig-tail" matches were complete, the team members competing in the varsity brackets were as follows: Max Giles (103), Miguel Ramos (113), Cael Giles (138), Malaki Hvamsted (145), Miguel Perez (152), Kolter Bouma (205), Hunter Anderson (205) and Thomas Troy (HWT). The remainder of the team competed in the small gym in a large Junior Varsity tournament. At the end of matches Friday evening Miguel Ramos was preparing to wrestle in semi-finals, and Max Giles, Cael Giles, Malaki Hvamsted, Miguel Perez, Kolter Bouma, and Thomas Troy would be wrestling for placement on Saturday.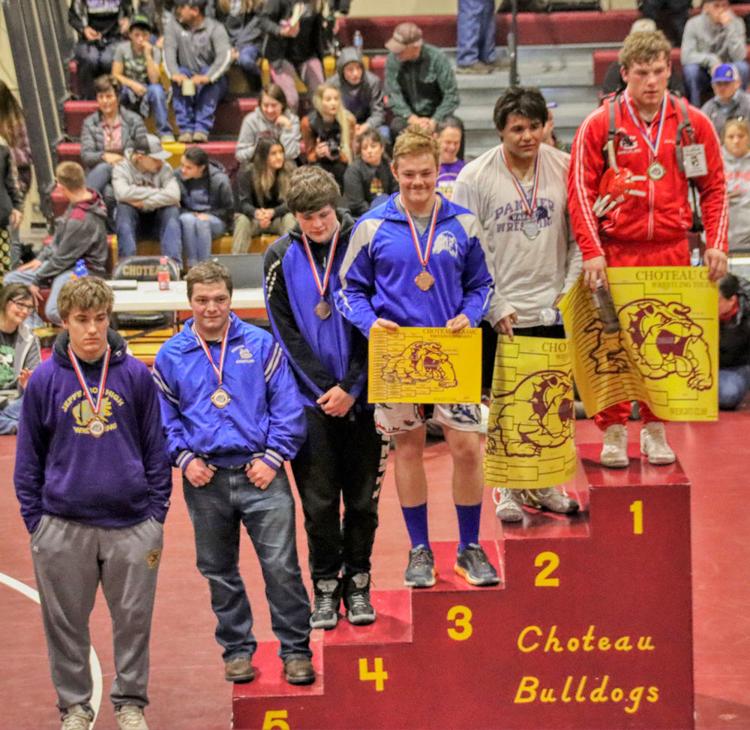 Saturday gave us excellent matches and the Fairfield Eagles were well represented on both the Varsity and Junior Varsity podiums. In a heartbreaking loss, Miguel Ramos (113) (ranking #2 in the Class B-C Coaches Poll) placed second in the Championship match with a narrow defeat of 1-2 decision by Jace Fredricks (ranking #6) of Poplar. Miguel Perez (152) placed 4th after a hard fought battle with # 5 ranked Darwin Adams of St. Ignatius-Charlo. Kolter Bouma (ranking #5) ended his tournament with an impressive 3rd place finish, winning against Jaden Lamb of Broadwater/Townsend. Aiden Copenhaver (126) defeated Evan Sereday of White Sulphur Springs earning the Championship spot on the Junior Varsity Podium. Cole Troy also represented the Eagles with a 4th place finish in the JV tournament.
 This coming week, the Eagle wrestlers will travel to Valier for the Valier Mixer. Friday night the Eagles host teams for the Fairfield Annual Duels. Saturday they will travel to Great Falls to compete in the Great Falls Central Catholic Dual tournament. Hope to see you all Friday night in Fairfield to support these young wrestlers in their quest for victory!