CHOTEAU, MT - The year was 2004. Paul and Donna Horton had just been given a two-fold rent increase on their antique shop in Phillipsburg, Montana. Antique dealers are often thrifty sorts, so the increase got them looking elsewhere for a more affordable spot to peddle their wares.
After exploring Conrad and Shelby, word-of-mouth led them to an unlisted building in Choteau, owned by well-known locals Bob and MarSue Jensen. The big brick building at 38 Main Avenue North had particular appeal. Built in 1914, it had originally been The Choteau Mercantile, then served as the JC Penney Store through the 1960's and when the Hortons happened upon it, it was MarSue Jensen's Floral and Gift Shop and Bob's accounting office.
Paul's plan was for the building to pay for itself and his plan has worked. Not only is the old building a perfect spot to sell old things, it also boasts apartments upstairs and main floor offices that have been rented out to accountants, government offices, hairdressers, insurance agencies, the old Choteau bakery and more. He has remodeled and added on to the upstairs and one of the apartments serves as he and Donna's home.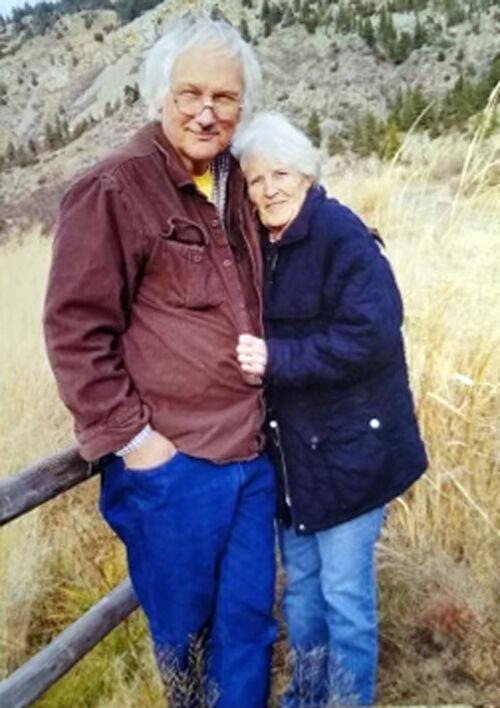 In retrospect, it was a good move for the Hortons. Paul loves the trees around Choteau and all that living in a small town means.
Paul's roots are in Michigan where he studied mathematics and physics! (Don't try to pull a fast one at the sale's counter on this math genius.) He moved to Montana in 1976. An office job in Houston did not suit him. "I did not like it at all." He prefers being self-employed where "no one tells me what to do, how to do it and where to go". Along with antiques, while in Phillipsburg, he had a career as a logger. That was hard on his body, so he set his sites on the Choteau building and came to retire here.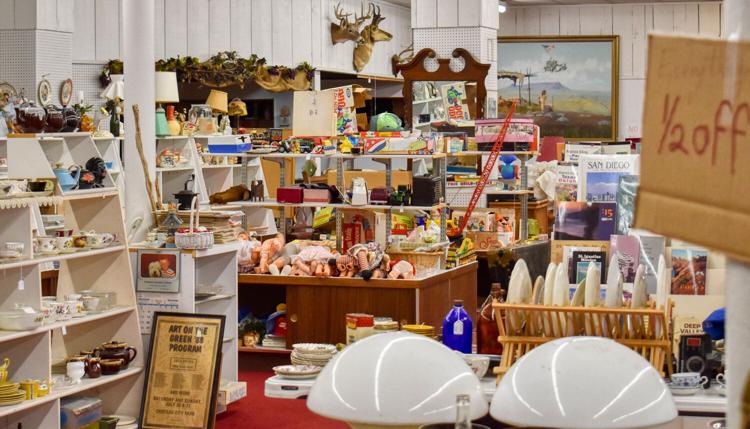 Days Gone By is a good way to describe the days leading up to 2020 and actual retirement for Paul and Donna. Paul is 70 and Donna 74. Health challenges have led to calling it quits for the antique shop. The day after Thanksgiving, Paul posted the store closing and half off signs. Customers stood in line for even better deals on special finds procured over the years. Paul states, "Friday and Saturday were booming days!"
As Paul reminisces many of these items for sale have come from local ranches, auctions and garage sales. He has seen the antique business change immensely with the Internet. It use to be that folks did not know the value of their goods. Paul jokes, sellers " think an antique dealer knows everything and that they don't. They just pretend to" .
Paul's experiences with finds have included discovering valuables stuffed in old dresser drawers that were worth more than the dresser. He says if you are going to make it in the antique business, you need some to find some uncovered treasures.
Paul admits that on some occasions, he has bought something not knowing the true value. After researching the item, he has found it to be worth far more than he realized. He has been known to go back and pay the previous owner more for an item after he found out the real value. That's the kind of man he is and that is the kind of void he will leave in the community when Days Gone By closes its doors.
Paul is attracted to old tools; especially old brass carpentry tools. Donna collected teapots. Shelves are full at home and the emphasis now is on downsizing, so expect to find some of their cherished collectibles for sale now, too.
There has not been a date set for the final closing of Days Gone By. I can personally attest that there are definitely good finds to be had.  While the half off sign has been up for almost two months, somehow while interviewing for this article, I managed to plop down nearly $300 for irresistible items!
It has  been"hard to pull the plug" but Paul is not sad. He says it is just another end to an adventure. Before this chapter closes for likable and humorous Paul and his beloved wife of 36 years, Donna, stop in, look back and maybe even pick up a piece of local history (at half the price!).