Often when you drive by a street sign in Montana, you see a name and wonder what the history is behind the sign and the name. Most of you have driven by Jackson's Corner between Augusta and Choteau. This is one of those stories.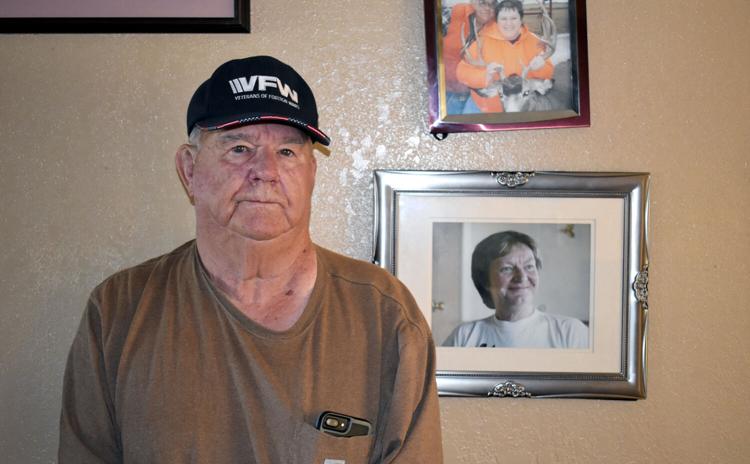 As Allen Jackson tells it, he was adopted in 1945 when he was just 6 weeks old. It isn't a typical tale of going into an adoption pool and being chosen by two young parents. No, Allen Jackson was left with an elderly sitter in Great Falls, Nel Flathers, by his parents and they never came back to pick him up from her. Allen Jackson never knew his folks beyond that fateful day, but he has garnered a tad bit of the story with his mom being a Jones from Great Falls and his birth father being a professional gambler from Idaho. They had already lost a baby and Allen speculates that his mom may not have wanted to take a second chance with Allen.
After seven years of being shuffled between Nel Flather's extended family, childless couple Nora and Emil Jackson adopted Allen at Nora's urging. They were in their 50's when they adopted seven year old Allen. Nora was originally a Collins from Loma/Fort Benton and Emil had been working in the oil fields around Cut Bank. Eventually, Emil got a job helping build the Gibson Dam and he saved from his meager wages so he could buy land.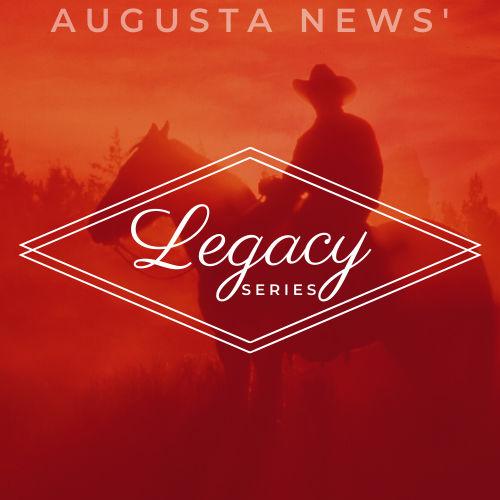 They were both quite thrifty and there are stories of Emil refusing to buy shoelaces because he could just tie his old ones together. Their daily life was bountiful, with the family eating cattle, sheep, turkey and ducks. They had milking cows as well. Emil and Nora's frugality paid off and they started buying up land around Augusta and Fairfield ultimately putting together around 2,000 acres of dry land where what is now Jackson's Corner is located. Dry land was about $5.00 an acre and irrigated was $300.00 an acre and higher in those days.
Allen Jackson was an only child and prone to a little bit of rowdiness. While his dad ruled with a heavy hand, he adored his mom who spoiled young Allen. In high school Allen "wrecked" 5 cars and his mom kept replacing them. His dad had a wild side too and one night on the town in Augusta, he wrote a check to buy The Lazy B. Next day, the check was returned to him. So much for frugality after a Lazy B cocktail.
In 1962, 17 year old Allen Jackson enlisted in the Army and took off from Butte to Fort Ord in California. As Allen Jackson puts it his folks "suggested it". From Basic, he went to Fort Monmouth in New Jersey then to Okinawa finally landing in Bangkok, Thailand for most of his service years.

He returned to University of California at Davis and learned a trade as a pressman. In California, 19 year old Allen Jackson met his first wife, 17 year old Lula. He didn't much like her name so he suggested she changed it to Lu. To this day, she is still Lu. The young couple bore two children: Melodie who is currently the Assistant Dean at Harvard (yes, that Harvard!) and Troy Jackson who makes Choteau home.
After Allen Jackson and Lu parted ways, he married another young lady, Linda, from Great Falls and took her back to San Jose, California  with him. While in San Jose, his mom called one night and told Allen Jackson he needed to get back home because the man leasing his ground was threatening his dad. He didn't necessarily get along all that well with Emil, but when his mom urged him to come home, he answered the call.
Jackson returned home and took over the family farm and ranch. He and Linda split and Allen then married Mary Lou McFarlane who he met a bar in Choteau. Mary Lou had three children of her own and Allen Jackson adopted all of them. The big family, with Melodie and Troy in tow during Summers, made their home at Jackson's Corner. At that time, they had 500 head of sheep, 150 head of cattle, 430 irrigated hay ground and they farmed 3,000 acres of dry land. Mary Lou always pitched in and helped. Jackson reveals, "I was just thinking the other day that she didn't get enough credit."
In 1977, Emil died and his mom, Nora, passed just three months later.  Allen Jackson, along with his two biological children inherited the farm. These were really tough times in agriculture. Calves were selling at 25 cents a pound and wheat was $2.00 a bushel.
Nora's niece and nephew got involved in the estate and they insisted Allen Jackson sell Jackson's Corner to pay the inheritance tax. Allen Jackson painfully recalls, "I tried to talk them out of it, but I was stupid and I should have hired an attorney." He ultimately did hire local and well-respected attorney Bob Woodall who helped as much as he could. Jackson's Corner eventually sold at what he remembers was about $200.00 an acre.
Allen Jackson shared many a story with me. Most will not make print. All reveal a hard-working man who was raised by a hard working man and a loving mother. Allen Jackson did his best to raise his kids the same way. Allen shares he was surprised when his oldest stepson recently told him that he now understands that being a good parent can sometimes require tough love. "I know you were just trying to open my eyes."
Allen's beloved wife of 40 years, Mary Lou died nine years ago. Allen spends a lot of time these days at the VFW in Fairfield and he hasn't wrecked a car in decades. When looking back, he has some typical regrets, to include selling off the family's precious land.
At 75, he is working on being happy. I tell him if his name is Allen Jackson, I want him to sing a song. I never get a song, but sitting at his dining table, we laughed and joked for over three hours. Allen Jackson is happy, he is humble and he is entertaining. As I do more Legacy Series stories, I am impressed by the good folks with fascinating and colorful pasts that make this area home and as the other Alan Jackson sings, "Remember When…"