Updated 7/11 at 3:30 pm. adding quote and photo
GREAT FALLS - Augusta photographer Gus Wolfe was busy last week working with Mike Marzetta, Hoglund's owner, to hang a collection of his photographs at the legendary western wear store on 1st Avenue South in Great Falls.
Hoglunds began in 1951, according to Marzetta. It was founded by Stewart and Hazel Hoglund. Marzetta began his career there 43 years ago.
The Sun Times asked Marzetta what where the popular brands in Great Falls. For boots, both men and women, the top brand was Ariat. When asked what made Ariat, a relatively new brand of boot, such a big seller, Marzetta said that Ariat was the first to incorporate the comfort of athletic footwear into a western boot style. Your humble reporter has been buying Double H Gel Ice boots there for quite a few years.
What's the best-selling hat at Hoglund's? Serratelli. Coming in second are hats made by American, closing out the list at third place are hats from Larry Mahan.
Gus Wolfe and Marzetta were not sure how long they've known each other, but figure Wolfe has been coming in since the seventies.
Wolfe told the story of going to Hoglund's before Christmas over the years with Augusta rancher Ray Krone. "When Ray Krone came in here, Jean Wolverton would announce to the store that 'Christmas has officially started. Mr. Ray Krone is here.'" Wolfe said, "Mr. Krone would pick up a stack of Christmas gift certificates and take a seat and fill them out for friends and family for their Christmas gifts." Marzetta said Jean Wolverton started her career at Hoglunds in 1951.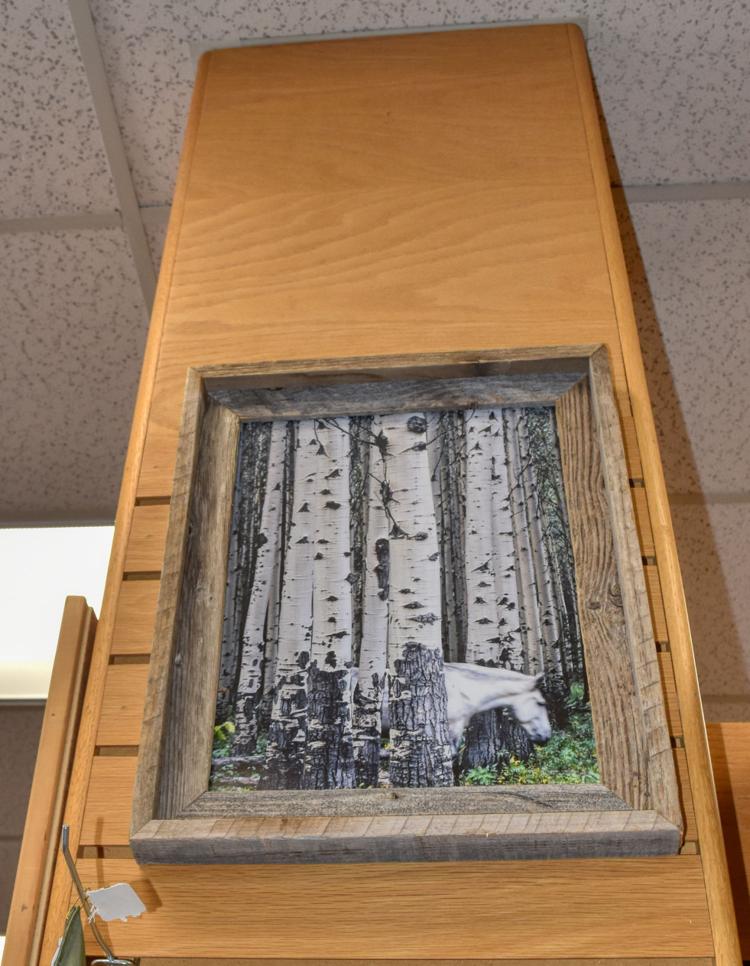 Marzetta said that most of their customers are area ranchers and farmers.
Megan Repass (see story, https://bit.ly/327xu7g), who lives near Nashville, Tennessee, was recently in Montana for her third trip to the Bob Marshall Wilderness with Mills Outfitters in Augusta. Before catching her flight back to Nashville, Repass told the Sun Times she had just wrapped up her yearly shopping visit to Hoglund's.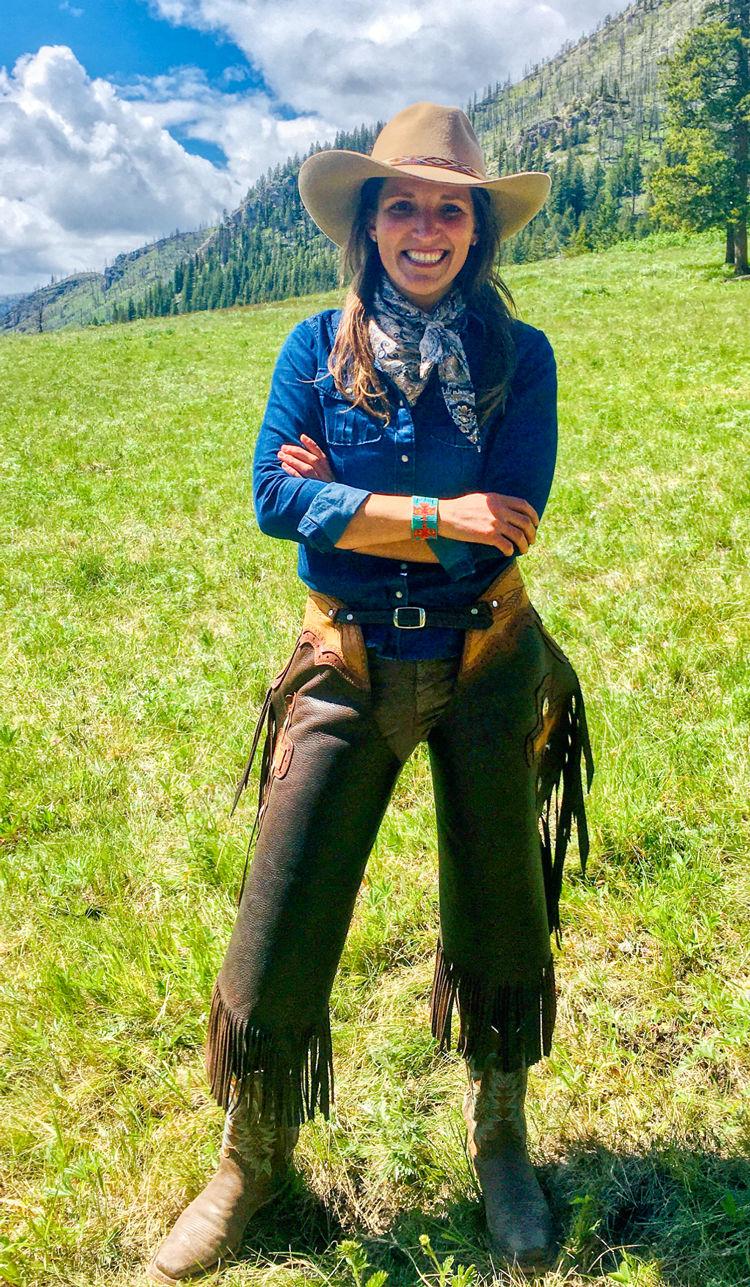 Nashville has more "western stores" than guitar pickers, so the Sun Times asked Repass what was special about Hoglund's. Said Repass, "Hoglund's is one of my favorite stores that I visit every time I come to Montana. Hoglund's is a place that makes the western way of life feel familiar. Trying to find a store like Hoglund's in Nashville is like trying to find something that should be there, but will never be."
Shoppers at Hoglund's, as they enter the store, will pass under two large Wolfe photo prints. One, titled "Rumble," was shot by Wolfe in Yellowstone. It is one of a limited series.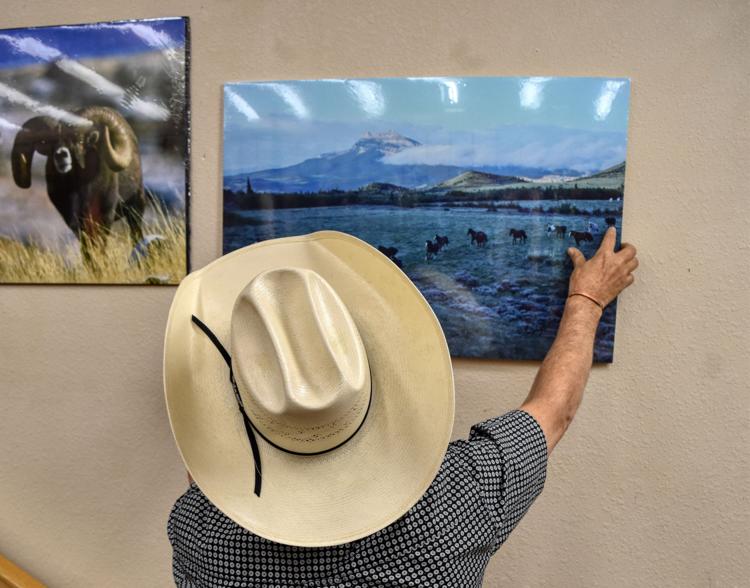 There is a variety of sizes and subjects represented. Wolfe's photos adorn the building's pillars on the main floor and can be seen along the stairs leading up the second story. The photos are priced and available for purchase.
Other works by Gus Wolfe can be seen at Lone Wolfe Gallery in Augusta.
Updated to correct spelling.