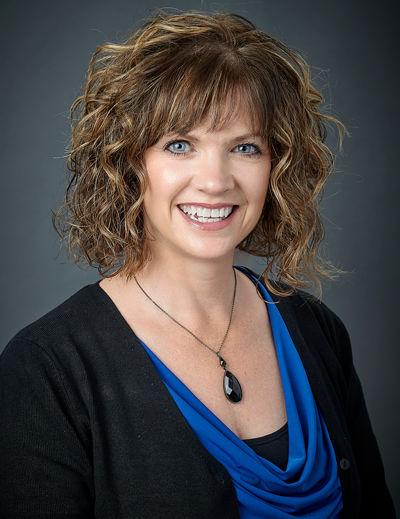 The week of October 6-12 is National 4-H Week.  The theme of this year's National 4-H Week is Inspire Kids to Do, which highlights how 4-H encourages youth to take part in hands-on learning experiences in areas such as health, science, agriculture and civic engagement. The positive environment provided by 4-H mentors ensures that youth in every county in the nation -- from urban neighborhoods to suburban schoolyards to rural farming communities  ̶  are encouraged to take on proactive leadership roles and are empowered with the skills to lead in life and career.
In Teton County we rely on the tremendous support and efforts of our 4-H certified volunteers.  We have 87 certified volunteers in our program who have officially enrolled and completed background checks for youth safety.  We have many more episodic volunteers who work with our youth to provided evaluation and feedback, guest teach at classes and meetings and help with events like livestock judging and the county fair.  Our 4-H program serves 178 enrolled 4-H members and 350 additional youth through educational offerings in the county.  
In addition to 4-H volunteers and sponsors, we also rely on support from our 4-H friends – the businesses, organizations and people – who contribute in a multitude of ways as we work to train youth in specific project skills, leadership and service.  In 2019 the Teton County 4-H Council recognized two recipients for the Friends of 4-H Award.  
The 406 Arena, owned by Jessica and Dusty Fryberger, have been instrumental in the Teton County 4-H horse program.  They have been generous to 4-H members, not only with discounts for riding time, but also with arena preparation and facilities.  They were helpful with dragging the practice dummy cow for ranch horse roping practice and allowed 4-H members to use a trail class course for practice.  Barrels, poles and other horse items were also available to use if needed. The 406 Arena has been very accommodating to our 4-H members.  We are so appreciative!
Sun River Electric Cooperative was also recognized as a Friend of 4-H in Teton County.  For several decades, Sun River Electric Cooperative has been generous to the 4-H program, helping fund hog barns that have been in use for years during the Teton County 4-H Fair.  In 2018, they also granted Teton County 4-H several thousands of dollars to support educational programming.  Sun River Electric Cooperative paid for all the 4-H curriculum (4-H project books) used by 4-H members this year.  Their grant supported numerous other educational opportunities for youth, including providing much of the funding for 4-H camp.  This fall, Sun River Electric Cooperative continued their generosity by giving the proceeds of their annual golf tournament to be used to purchase a new and improved public announcement system that will be used at the Teton County 4-H Fair and other events.  The Teton County 4-H program truly appreciates the support from Sun River Electric Cooperative.
Numerous people and businesses work together to ensure that our Teton County 4-H program continues to train area youth. 4-H, the nation's largest youth development and empowerment organization, cultivates confident kids who tackle the issues that matter most in their communities right now. In the United States, 4-H programs empower six million young people through the 110 land-grant universities and Cooperative Extension in more than 3,000 local offices serving every county and parish in the country. Outside the United States, independent, country-led 4-H organizations empower one million young people in more than 50 countries. National 4-H Council is the private sector, non-profit partner of the Cooperative Extension System and 4-H National Headquarters located at the National Institute of Food and Agriculture (NIFA) within the United States Department of Agriculture (USDA).
Learn more about 4-H at www.4-H.org, find us on Facebook at www.facebook.com/4-H and on Twitter at https://twitter.com/4H.
Remember to watch for opportunities to participate in and support 4-H youth in your community.  Those in the Choteau area can mark their calendars and put reminders in their phones to set food on their doorsteps on Monday, October 28 for the annual 4-H Food Drive.  4-H members, driven by certified volunteers, attempt to reach every door in the city of Choteau to request donations for the Teton County Food Pantry.  Last year, the 4-H food drive collected almost 2300 pounds of food and received close to $700 in donations for the Food Pantry.  4-H members have also been active around the county with other projects such as highway cleaning, bluebird house building and maintenance and cleaning after many community events and rodeos.  In Teton County, we see ample evidence that 4-H has "Inspired Kids to Do!"
If you have examples of how Teton County 4-H has affected your life, please send to jane.wolery@montana.edu.