The recent pancake supper put on by the Fairfield volunteer Fire Department set a record for money raised.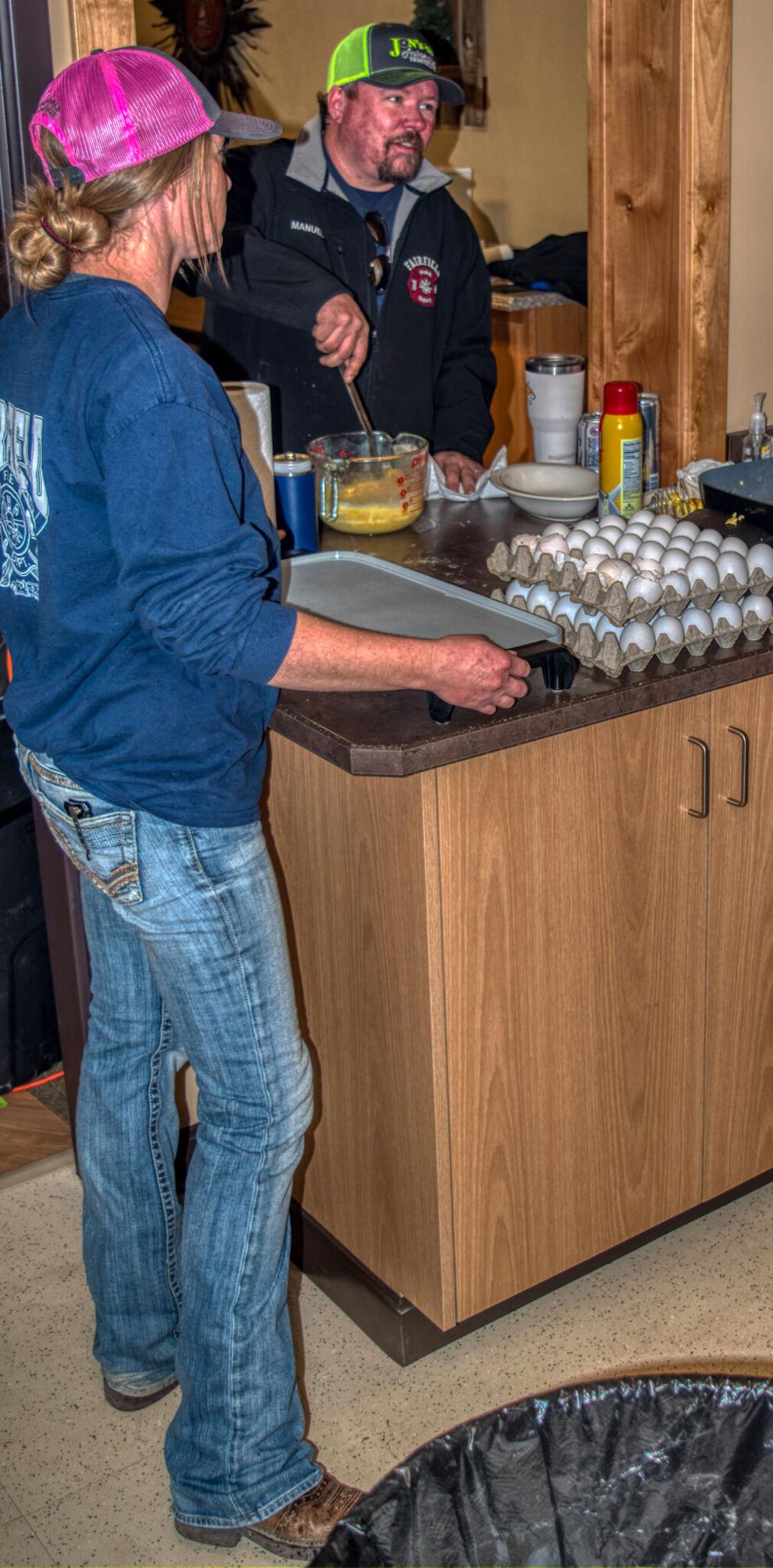 According to Chief Nick Dale, the firemen brought in about $3,300.
Nick told the Sun Times that the attendance started out slow, which had the firemen concerned, but before long supporters began to stream through the door. He said that the crowd was about the largest he has seen.
Nick added that in past years, people tended to come in, eat, and leave after a short visit. This year, he said, "people stayed longer, talked and visited with each other. It's like the people just want to get out and get back to normal."
If you noticed that the sausage patties were particularly tasty, that's because the firemen, with the help of Brian Larson at Benchland Processing, made the sausage themselves.
Next year, the department hopes to make their own sausage links as well.