"Wow," said Fairfield True Value's Mike May when he unlocked the gun case at the local hardware and gun store.
There were just a few long guns and a couple of pistols in the case. By comparison, in recent years the case has been filled – for several years the Fairfield Volunteer Fire Department held a "52 Guns in 52 Weeks" firearms raffle to raise money for the local department.
This year the department took a break, which makes an impact when you see just how few guns are in stock at the store.
May said everything is in short supply – guns and ammo – although he still had a fair selection of ammo. May said that typically at this time of the year he would be stocking up for hunting season.
Asked if he could get any guns into his store now, May said that he can still get a few guns, but instead of taking a week, it now takes three or four weeks.
In the foothills of the Blue Ridge Parkway, Jason Isaacs at Gun Country [on Facebook at facebook.com/GunCountry] in Mount Airy, North Carolina told the Sun Times his shop has been in business for 31 years. During the interview Jason said he had seven handguns and "fifteen to twenty" long guns on the shelf. When asked what his stock would typically be at this time of year, he said he would have "forty to fifty handguns" and "usually nearly one hundred long guns on the shelf.
"We saw inventory begin to tighten in June," said Jason. He said that many guns are manufactured in countries where the government had ordered the plants to shut down when the Coronavirus struck, and some of those factories are only now starting to return to production.
Mount Airy is located in Surry County, a rural region on the Virginia line, dotted with small towns and farms. Jason said that unrest in large town is causing unrest and is part of the driving force behind the firearms shortage. Still, Jason sound proud that even in the larger cities in North Carolina, the protests have been peaceful, with "no burning or looting." Jason told the Sun Times that the only violence was during a riot in Fayetteville, North Carolina. Raleigh-based WRAL TV reported on June 5 [https://bit.ly/3bbu2ex] that eight men were charged "during protests and riots" in Fayetteville.
According to Jason, his gun shop is seeing "way more first-time buyers" that in past election years. "We had lots of first-time buyers in the years that Obama ran, but this is a record number in 2020."
About the only firearms Gun Country can procure right now are "deer calibers," such as the Savage .270 caliber. Toughest to find current are any semi-automatic handguns. "Glocks are gone," Jason said. "There are no Glocks on the face of the earth." How about used guns? "We're seeing very few. Everybody is holding on to their guns. People are nervous… scared."
Jason lists his top selling handguns as those manufactured by "Glock, Sig, Ruger and Smith and Wesson." As for ammo, his top sellers are 9mm, .380 and .45.
In long guns, the AR-15 platform rules the roost in the Tarheel State. And at Gun Country the best seller are the ARs that come from South Carolina-based Palmetto State Armory. "Dollar for dollar the Palmetto is the best of the ARs," said Jason. "And people around here like the fact that they come out of South Carolina."
Jason told the Sun Times that the AR catches a lot of attention from the media and politicians, but the AR is still a semi-automatic rifle at its core. In the AR community, the top calibers are .223 with .270 and .308 being the top bullets for hunters who prefer the AR.
In shotguns, the 12-gauge Mossberg is the top seller at Gun Country. "We're in a poor area," said Jason, "our buyers can't drop three of four thousand for a shotgun."
Most buyers at Gun Country purchase for self-defense, and the shop sells mostly handguns. But, said Jason, a good portion of the guns and ammo that go out his door are used for family "plinking out in the back yard."
When will gun and ammo supply catch up with demand? Jason said that he thinks the COVID impact of the supply chain has pealed, and that now the shortage is mainly the result of concerns about the upcoming election. Does Jason see people of all political stripes making purchases in his store? "People in this town are unanimously supporting President Trump." Asked if that held true for Democrats in the community, Jason said that while Democrat voters in the area would "vote for the Democrat candidate for Governor," their concerns over gun rights and unrest in cities across the country are causing many Democrats to quietly support Trump for President.
In Choteau, Montana, Kyle Buck has been running Buck's Sporting Goods [on Facebook at https://bit.ly/31F4Vxn] for twelve years. His dad started the business in 1997. Last Friday morning, Kyle had no handguns in stock, and only five long guns.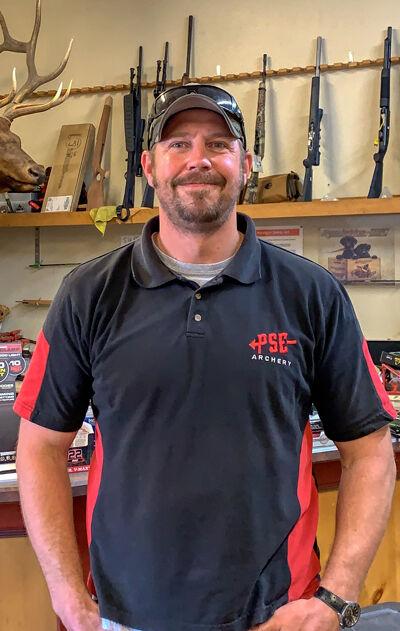 Kyle had recently met with a representative for SAR USA, a gun manufacturer based in Turkey. At best, Buck's is seeking wait times of three to four weeks. One customer came in looking for a rifle, and Buck told them that if they were in a rush, he would have to look at paying full retail for the rifle, plus the transfer fees.
"We're not sure we will be able to keep our guns," Buck said of the current political climate in the country. "We don't know what's going to happen."
In Choteau, the top selling shotgun brands are Remington, Browning Mossberg and Tri-Star. Buck said that the Tri-Star is a low-cost brand that is getting good reviews. For rifles, the leading brands are Ruger, Winchester, Marlin and Remington. For handguns, Smith and Wesson and Ruger .44 mags are tops. For people venturing into bear country, the pistol grip shotgun loaded with .00 buckshot and slugs is the preferred carry weapon, while the 10mm semi-auto pistol is gaining popularity.
Kyle also said that COVID struck an early blow to the supply chain as manufacturing was chut down and social distancing led to reduced production. The extra unemployment benefits also meant that some workers were not returning to the production lines.
"Wonder if it will happen here," was Kyle's response when asked what was on the minds of gun buyers. "I don't think we will see it in our rural community.
Jim Anderson sold guns at Grizzly Sports in Choteau for 15 years before taking the store in a different direction. Now he, his wife Mary and daughter Becky Deming sell used vehicles on Choteau's Main Street and at a lot in Billings [www.grizzlyautosales.com]. Jim still maintains his federal firearms license, and he take special orders and continues to offer firearms transfers.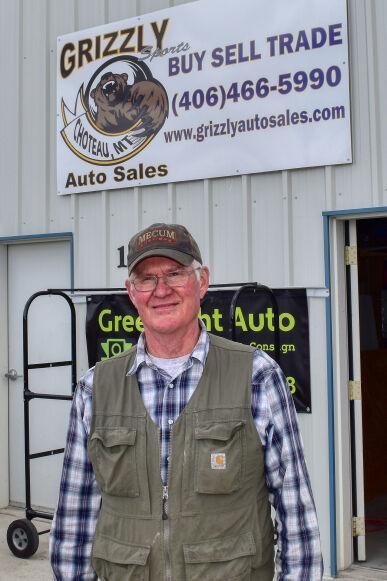 "The current shortages are worse than the Obama years," Jim told the Sun Times. "My supplier tells me there are more first-time gun buyers.  People are very concerned about the riots and home safety." Asked if, as a gun owner, if he has concerns about the Second Amendment, Jim answered, "I don't see a fear for the second amendment.  The Democrats have become so far out of touch with their constituents that almost all my Democrat friends are voting for Trump.  My opinion is the Democrats have already conceded the election." He believes there will be an overwhelming voter turnout in 2020. "People are fed up with politicians on both sides of the isle."
Jim added, "Most politicians including (Montana Governor and candidate for U.S. Senate) Steve Bullock become second amendment advocates during an election.  Unfortunately, the DNC has gone so far left they are wanting total gun control which will get them voted out of office."
Jim wrapped up his comments by saying "Our country is in a crisis. It is my opinion that in our area most Democrats and Republicans are pretty much the same and work together to make this the greatest place to live in America."