Andy Anderson, of Augusta, had talked about creating a go-kart track. "I'll get around to it one of these days," he told the Sun Times. Andy came from a family that liked to race, so the sport was in his blood.
In 2020, after his son Thomas took his own life, Andy devoted himself to the project.
Thomas loved his school, Augusta High School, and he loved his plans for the future – he had joined the Army National Guard. But COVID hit. The schools were shut down and, due to the virus, Thomas was not sure when his AIT (Advanced Infantry Training) would begin.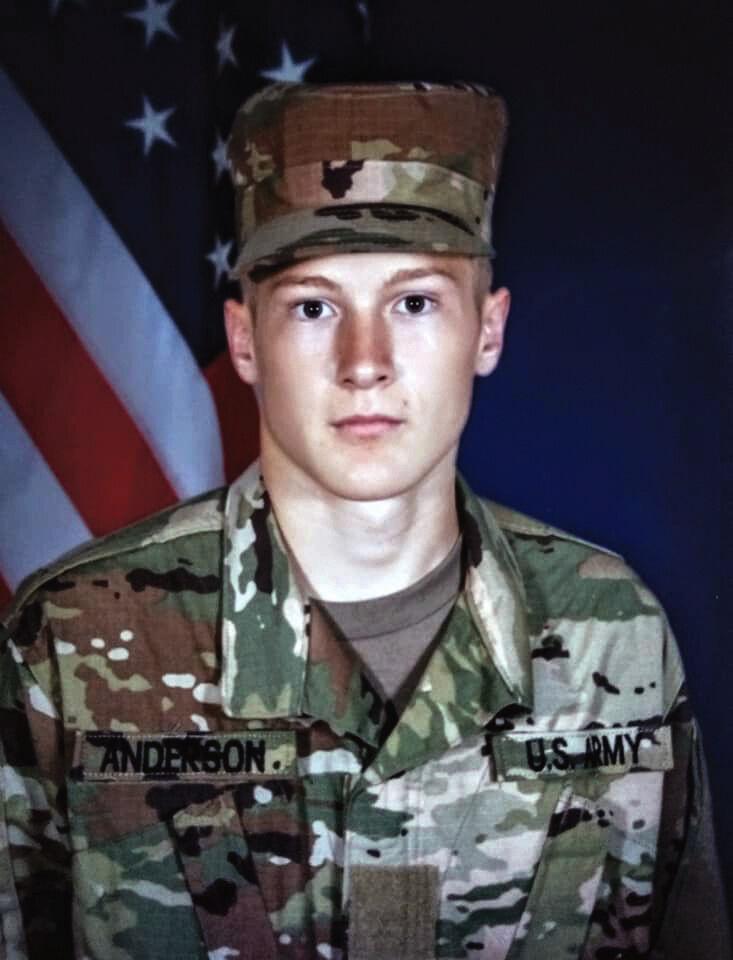 Andy got back onto the track project, thinking it might have changed things for his son, if there had been something to do when everything was being shut down.
Out on the prairie, just beyond Willow Creek Reservoir, Andy built the go-kart track at his place in the remote community of Montair. At the first race, only ten people showed up. At the next race, there were none.
Andy came across Montana Karting Association (MKA) in Helena, a go-kart racing club that gathers every other weekend to race at the Rocky Mountain Emergency Services near Helena's airport. MKA is sanctioned by National Karting Alliance out of Nobelsville, Indiana. It is the only karting club in Montana that is part of the association.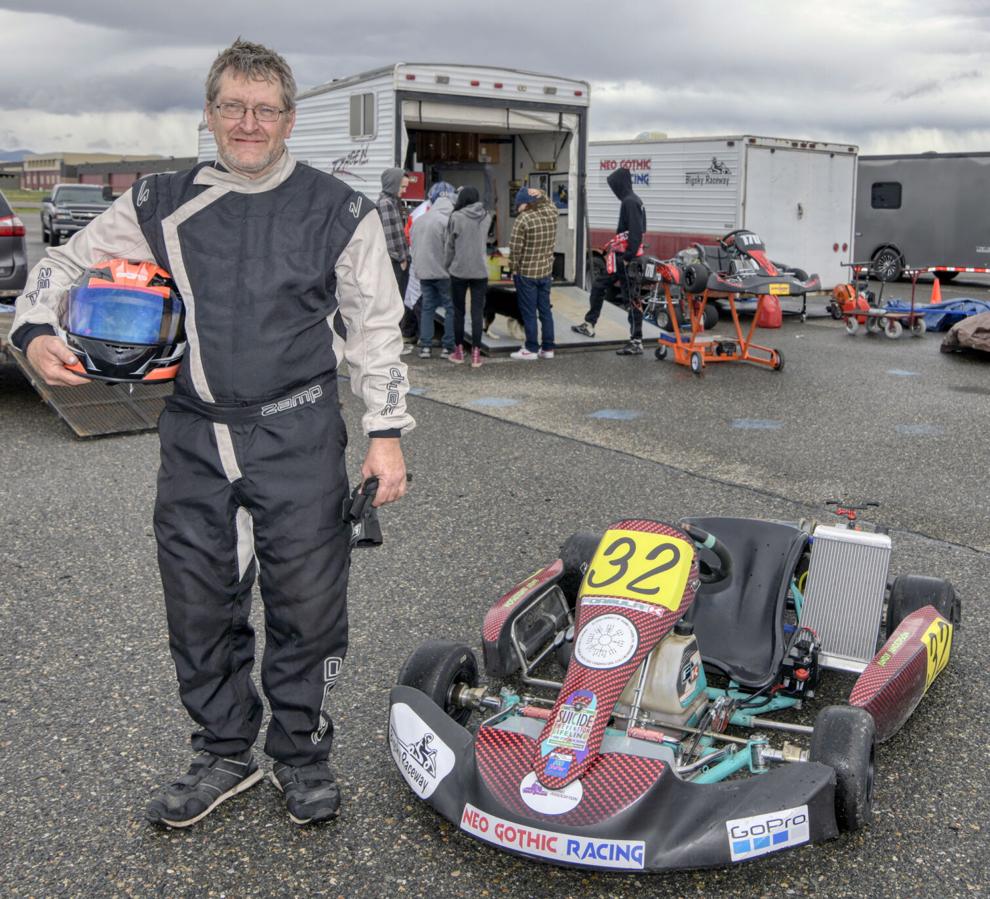 Andy joined MKA and is a regular at their races. He focuses on sales, parts and service for go-karters and he offers kart rentals, which is a great option for kart racing enthusiasts who enjoy giving a different track a try when on the road, and for people new to karting that would like to "try before they buy."
Interest in go-kart racing is widespread in Montana. At a typical Saturday race in Helena, there may be seven or eight from the Great Falls area with others coming from Helena, Bozeman and Drummond.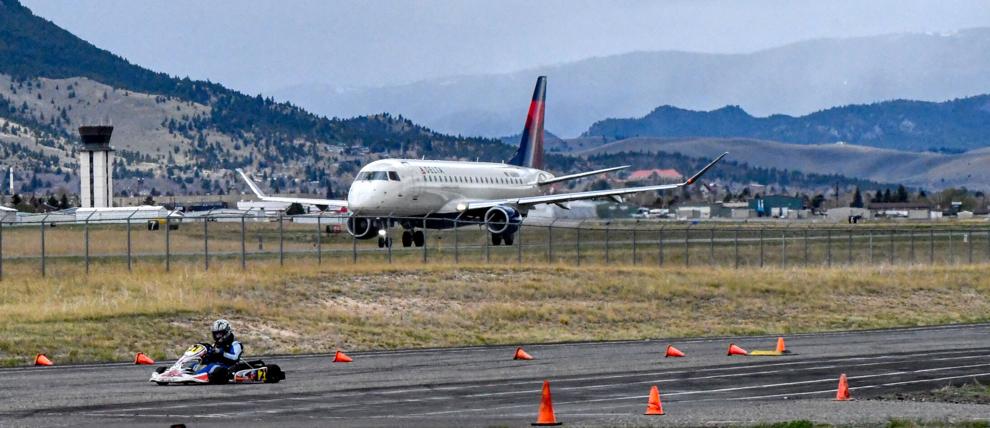 Anderson said the Rocky Mountain Emergency Services location is great, and they are easy to work with. It's a nice track, located where a dragstrip was once located. Next to the track is one of the Helena airport runways. On the other side are several planes, some are mock-ups while others are real, but no longer flying. They are used to train first responders how to react to an emergency involving an aircraft.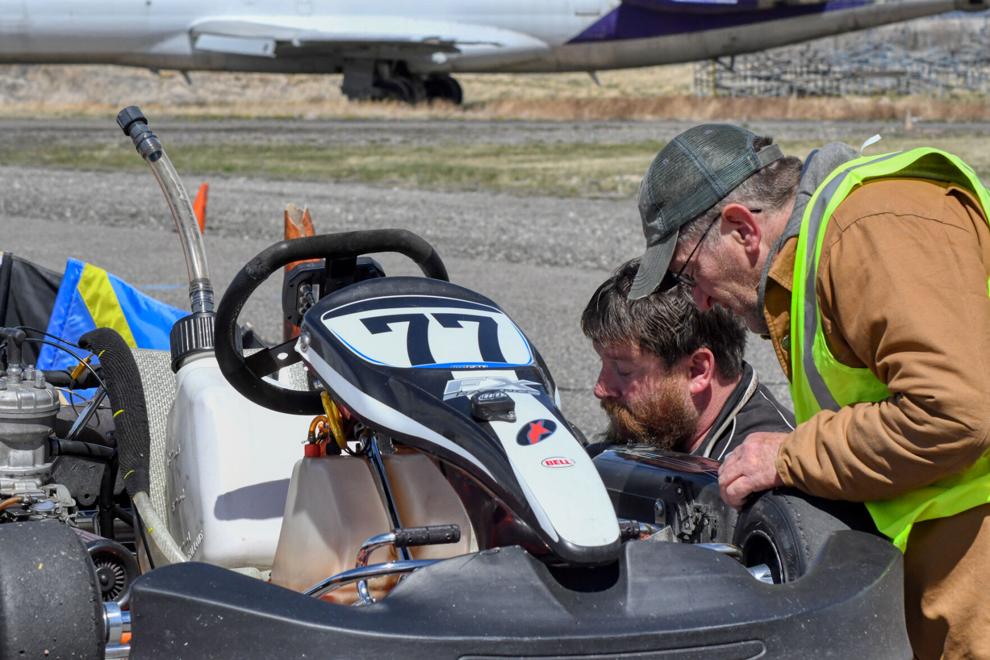 Always at the track with Anderson is his wife, Karen McIlwain, who serves as the photographer for the Montana Karting Association.
While the karts are low to the ground, they are zipping around the track at a fast pace. Racers wear full helmets and protective gear.
June 11 Kart Race Results
The 3rd race of the 2022 Montana Karting Association (http://montanakarting.com) Season started out wet in Helena Montan on Saturday, June 11, however the teams persisted and we got the entire race in. With drivers from as far as Long Island, NY (Justin Dittrich, driving kart #32)), as well as many of our local drivers, turnout was fairly good.
The first Senior TaG (Touch and Go) heat ended in rain that lasted over an hour. While clouds and sprinkles threatened the rest of the day, the club was able to get the race in without further major delay. Once the rain cleared drivers started driving the track to help dry it and open up the racing line, at which time the Junior drivers were able to get out on the track and make laps.
While speeds were down with the wet conditions there was a lot of close and very fast racing by the end of the day. In the TaG Senior race, a minor incident with Beau Haeker and Travis Ballenger brought out a full course yellow. Another sector caution occurred when Chase Ballenger suffered a chain failure and was forced to retire. When racing resumed Justin Dittrich pulled away with a large gap to the field and didn't look back, James Rowen showed everyone how smooth and fast he could drive, but just couldn't close the gap in time. Travis Ballenger managed to take third even after the earlier incident in the race.
The Junior class unfortunately had some karts drop out due to mechanical issues, leaving Taytum Zale and Nolan Samson to duke it out for the podium positions. Nolan hung on well, but ultimately Taytums experience won the day and she took the top step.
Season standings at the end of round 3:
TaG Senior:
#22 Chase Ballenger - 24 pts
#5Travis Ballenger – 23 pts
#0 Phil Rowen – 14 pts
#003 Ole Olson – 14 pts
#77 James Rowen – 14 pts
#-- Matt Hoffman – 12 pts
#21 Steve Bender – 10 pts
#32 Justin Dittrich – 10 pts
#16 Ted Lewis – 9 pts
#-- Beau Haeker – 5 pts
#50 Donovan Schmidt - 5pts
#32 Andy Anderson – 4 pts
Junior / 206 class:
#22 Chase Ballenger – 20pts
#2 Nolan Samson – 18pts
#4 Taytum Zale – 10pts
#74 Tiffany Johnson – 9pts
The next race is June 25th at the Rocky Mountain Emergency Services track in Helena, MT.
Watch 'Em Run!


Travis Ballenger, of Bozeman, uses a GoPro camera to record race videos. Travis kindly allowed us to share the video from the race held on Saturday, May 21, 2022. Travis Ballenger is filming as he pilots the #5 kart. In the video you will notice Travis' son, Chase, who was given a waiver from the National Karting Alliance (NKA) to run in the adult class, is 13 years old and is in kart #22. Chase passes Ted Lewis #16 for the lead in the main event race.  He laps Andy Anderson, #18, and holds on to win the main event race.
You can view the video on Youtube at https://bit.ly/3zQezi8