With a large senior night crowd in Power, The Power Dutton Brady  Titans moved to 5-0 on the season after a 28-12 win over Harlowton.
The Titans struck first after Jackson Widhalm took a kick off back 70 yards while Brady Smelser and Ben Lehnerz pulled in Nick Widhalm passes for a touchdown apiece. Fullback, AJ Taylor would also contribute on the ground with a late-game rushing touchdown.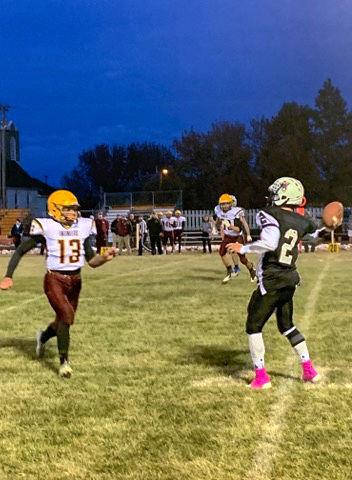 "We struggled in the first half and allowed Harlowtown to return a kickoff for a touchdown, but we responded in the second half where our guys stepped up and got the win," said Widhalm.
The Titans' next test will be against the Geraldine-Highwood Rivals on October the 12th. That game could decide the number one seed in the Northern 6 Man Subdivision.