In our January 9 edition, we published a recipe for Angel Wing Biscuits as part of our weekly "4-H Recipes for Success" column that runs on page 3.
Last week, Patti E. of Illinois, who is a subscriber and friend of the Sun Times sent us an email about the recipe. Long-time readers will remember Patti from our story, "The Soldier Boy from Stearns" that ran in our paper in 2015 [see http://bit.ly/367QBfR].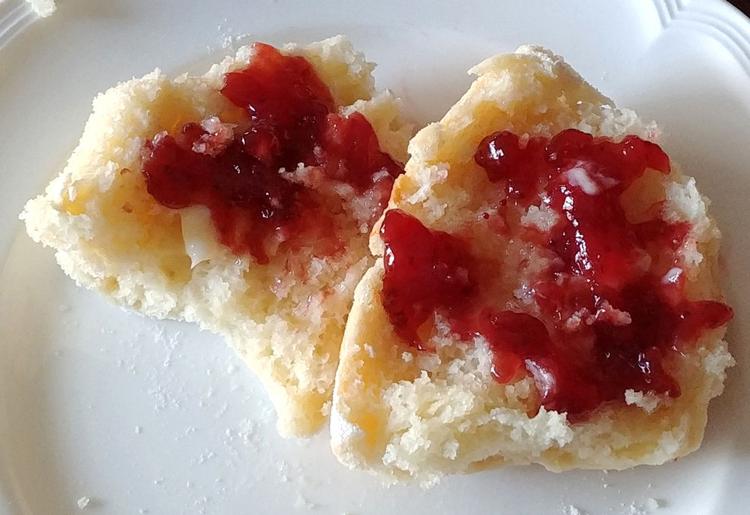 Patti gave the recipe a try, and sent us two photos of the results, which filled our minds with the tempting smell of fresh-baked goodness.
Along with the photos, Patti included this note: "Tried the angel wing biscuits from last week's paper - yum!  Whoever contributed the recipe, thanks as it's a keeper!  Sent half over to my neighbor and the rest is headed to mom's...."
The Sun Times' "4-H Recipes for Success" column is only available in our print edition.