As another school year comes to an end, music concerts are a wonderful opportunity to see all the student's efforts and skill on display.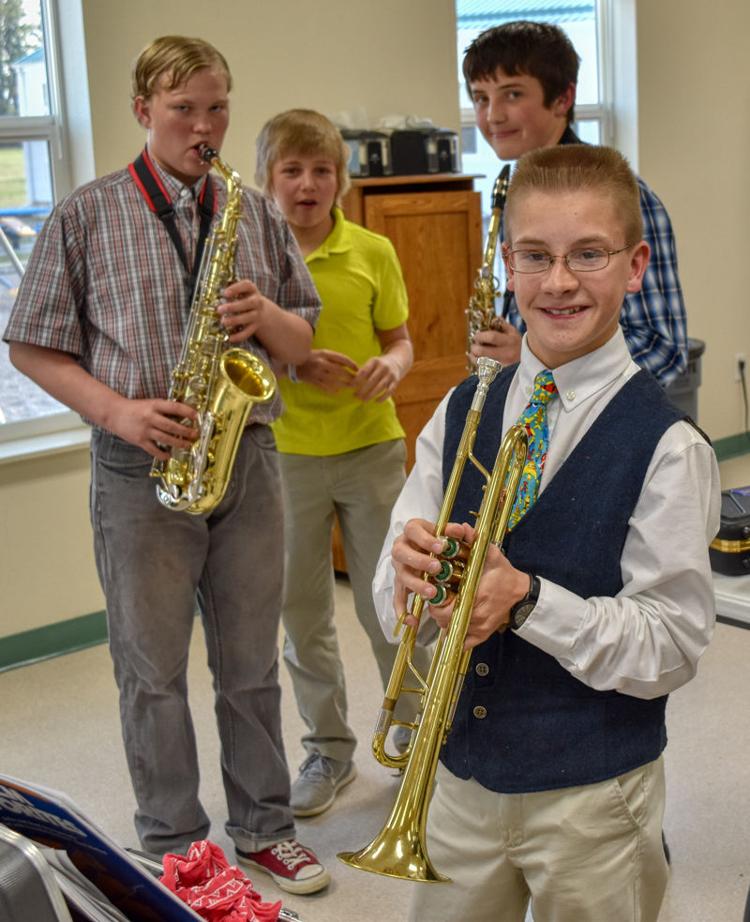 At Greenfield, 42 students play an instrument in band and over 70 per cent of them are using an instrument provided by the school. Providing instruments is important to making sure the opportunity to be in band is open to all. Instruments are expensive and for a family on a budget, it can be hard to justify spending hundreds of dollars for a 4th grader to try something.
In band, every student's contribution affects the ensemble - there are no bench-warmers. Students develop skills in working together in a non-competitive atmosphere, they develop physical coordination and the challenge of understanding notes and rhythms to create something beautiful. And they develop skills they can take with them through life.
During this past school year, only two flutes and a French horn were not utilized by the students. Every trumpet, clarinet and saxophone was in a student's hands. And as the 8th grade class of five moves on to high school, that doesn't open up enough instruments for next year's beginning band class of 13 students. So, we are asking for help. Do you have an instrument in a closet that no one has played for years? Does your recent graduate have an instrument they don't plan on using? Consider donating or selling it to Greenfield school.
Thanks to a great PTA (the Country Cubs), funds are available to repair instruments that may need attention before being playable and to purchase used band instruments. Contact Greenfield School at 467-2433 or Laura Toeckes at 463-2586. Thank you for helping create the opportunity for more young people to be part of band.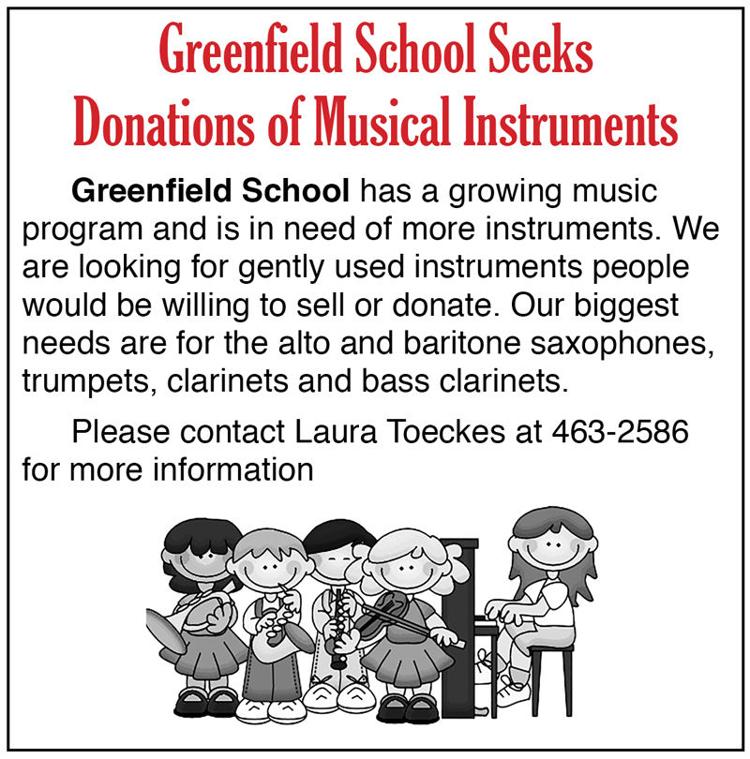 Submitted by Laura Toeckes
COVER PHOTO: Fairfield Sun Times photo by Heidi Pearson
This story was originally posted at fairfieldsuntimes.com