It was not quite two months ago, when at the invitation of some of the members of Faith Bible Church the Sun Times headed over to the site of the new church with camera in hand to record the raising of some of the church walls.
The event, complete with a barbeque dinner, was in the fashion of an old-fashioned "barn-raising." It was a "church-raising."
There were concerns that they might not have enough people to put the walls in place. There was no need to worry, as there were more people than places on the walls.
Recently, it was noticed that the roof is up and shingles are stacked, ready for the roofing crew.
The Sun Times visited last week with Dale and Chuckie Beck and asked the couple how the construction was going, and to reflect on the history of Faith Bible Church.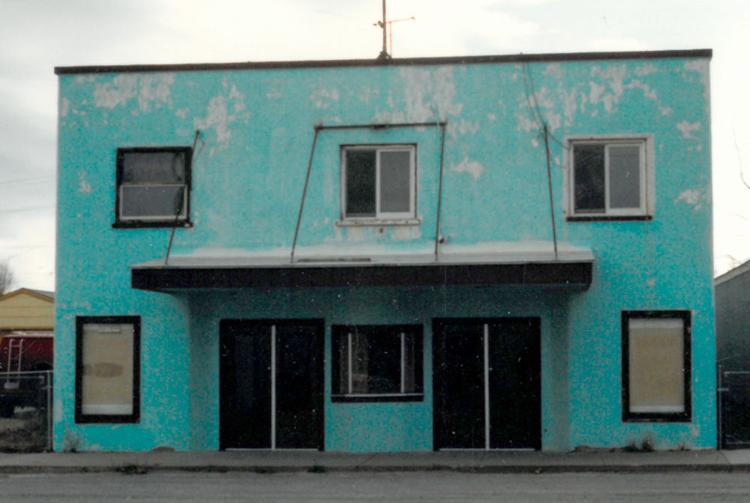 It was in 1977 that a group of 8-12 people gathered in homes for Bible study. Over time, the group grew and by 1979 a larger meeting spot was needed. Fairfield's St. John Lutheran Church opened their doors to the growing Bible study group.
In 1982 – only five years after their start, they went through the legal process of establishing Faith Bible Church by filing Articles of Incorporation.
The Becks told the sun times that the church began meeting at the old Star Theatre – their current meeting spot on Central Avenue, next to Fairfield Hardware – in 1982. In 1986, the church bought the theater. Later, Faith Bible Church acquired the Eagle's Hall building which is used for the church's youth group.
When asked how it felt to see the new building progressing, Dale and Chuckie struggled at first for an answer. After all, the old movie theatre holds 37 years of memories and fellowship. After a few minutes of reflection, the Becks told the Sun Times that it is exciting to see the progress of the new building that will "be better able to serve the church families."
Even though Fairfield has experienced a few days of rough weather recently, the new building is "in the dry." The walls are up and the roof is up and the shingles are stacked, just waiting for the roofers and their nailguns.
When will Faith Bible Church move into their new building? The Becks glance at each other, then say that they are hopeful that they might be able to hold their 2020 Easter Service in the new building.
At the "raising," the members of Faith Bible Church were joined by members of Harvest Bible Church of Dutton. That was a sign of another way Faith Bible is growing.
Several years ago, as more faithful traveled from Dutton to worship at Fairfield, the people who were driving from Dutton moved to form their church in Dutton. Harvest Bible Church is pastored by Brian Burton, the son-in-law of Faith Bible Church Pastor Rod Higgins.