Last week, Fairfield High School Senior Kenna Pitcher was joined by family members, friends and her Fairfield Eagles' teammates as she signed  a letter of intent to join the University of Providence Argos next season.
Pitcher, a guard for the Eagles, has played all four years for Fairfield High School.
"We've watched her whole career here," head coach Bill Himmelberg said. "All the different things she's done at Fairfield both on and off the basketball court made it an easy decision for us. She'll be able to come in and have an impact and do all the little things that we want her to do."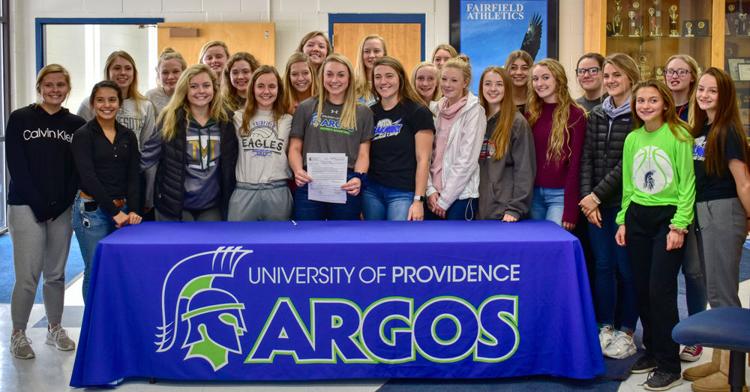 Pitcher is a natural scorer with a knack for getting to the rim, he said.
"We really like how she can score," Himmelberg said. "She got to the rim quite a bit when she came and played with us. She can finish at the rim which is nice and she's a strong guard. She's going to be Frontier ready hopefully right away and be able to come in and have an impact."
Himmelberg is excited about what Pitcher will bring to his Argo team.
"Getting a kid who has the experience, has been coached well, has the offensive skills and gets after it on the defensive end, we know she'll be able to do a lot of things for us," he said. "That's what's exciting. Hopefully we'll be able to get more fans from Fairfield, which would be nice. Overall, we're looking to get a great kid. That's a big part of what we look for."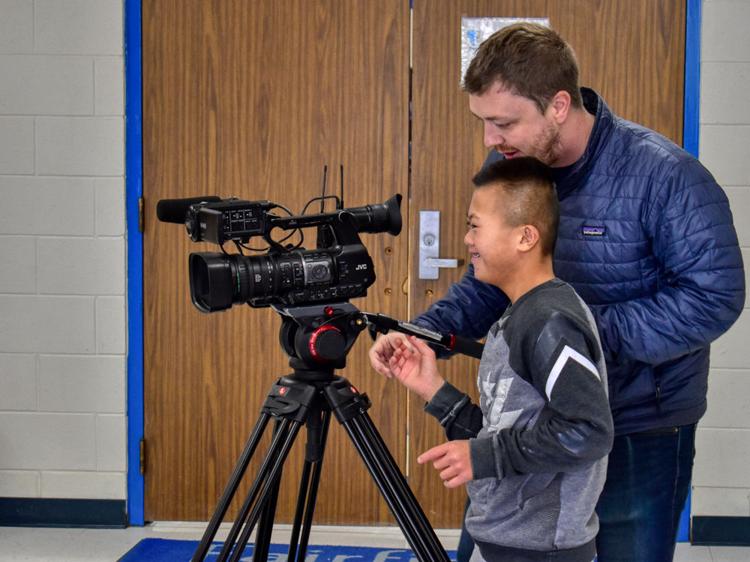 Pitcher was recruited by many other Frontier Conference, but felt that Providence was the best choice from the beginning.
"I'm glad that I picked UP," Pitcher said. "I love the girls, I love the feel. And they have a really good nursing program so it was just a good fit."
She credits a lot of her individual success to her teammates and to head coach Dustin Gordon.
"He's had a big impact," Pitcher said. "I came in to high school not that mentally tough and he helped me get better at that. He's helped me become a better player every day."
"She's a perfectionist," Gordon said. "She doesn't like to make a mistake. She's learned that mistakes are okay, they are part of the deal. She's worked on that. She's completely ready to play at any level of competition."
Gordon said she has the right mentality to play at the next level and is excited to follow her career.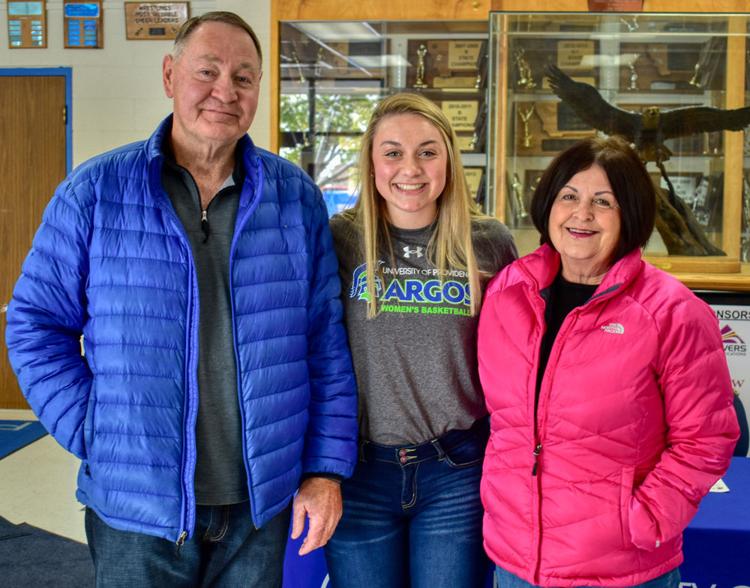 "She's as good as we've had," he said. "She's very goal-driven. Early in her career she came to me and said she wanted to play at the next level. I asked if she wanted to be pushed and she said, 'absolutely.' She's become so mentally-tough over those years. She's always been a good scorer. She's become a very consistent shooter. She finishes at the rim very well, as good as anyone I've coached."