COVER PHOTO: First Peoples Buffalo Jump State Park/Fairfield [Montana] Sun Times photo by Darryl L. Flowers
HELENA, MT – Join us in celebration of National Trails Day at a Montana State Park on June 1, 2019. The American Hiking Society's National Trails Day is the country's largest celebration of trails. Gather with over 100,000 other volunteers throughout the nation in empowering all to enjoy, share, and preserve the hiking experience. From hikes to trail clean-up, show your appreciation for trails with events offered at 7 state parks across Montana.
Kalispell/Flathead Area
Trail Clean up at Lone Pine State Park & Foys To Blacktail – Saturday, June 1 from 8:30am-12pm
Discover your local trails, learn how to handle some trail building tools, and gain hands-on experience in trail conservation and noxious weed control. After the trail work, enjoy a BBQ provided by Rotary of Kalispell and meet other trail enthusiasts.  Volunteers will meet at Foys Lake near the junction of Lone Pine Rd. Tools will be provided (if you have your own please bring them), bring gloves and water.  This event is put on with the help of the Montana Conservation Corps, Foys to Blacktail Trails and Kalispell Rotary.  For More information call the Lone Pine State Park visitor center at (406) 755-2706 ext.2.
Trail Maintenance at Flathead Lake State Park; Wild Horse Island – Saturday, June 1 from 10am- 2pm
Help maintain our public trails in celebration of National Trails Day at Wild Horse Island State Park. Enjoy scenic views, meet new people, and help us in caring for Wild Horse Island's trails for the months to come. Due to the nature of this event, we welcome volunteers ages 8 and up.  Volunteers should bring a lunch, water, sturdy hiking shoes, work clothes, and be prepared for hiking 3+ miles. Registration for this event is required and limited to 30 volunteers.  Please call 406-837-3041 to register and arrange transportation to the island from the Big Arm Unit of Flathead Lake State Park.
Missoula
Guided Hike at Milltown State Park – Saturday, June 1 from 2pm-4pm
Join in the National Trails Day festivities at Milltown State Park with a guided hike on the brand new Bandmann Flats trail. The group will meet at the park's Overlook and then proceed down the new trail to Bandmann Flats, pausing periodically for staff to share stories about the park's history. Please wear sturdy hiking shoes. This event is free; no registration required. For more information contact (406) 542-5531.
Dillon
Bird's Eye View Hike of Bannack State Park – Saturday, June 1 from 10am -12pm
Celebrate National Trails Day with a free, guided hike at Bannack State Park!  Meet at the Bird's Eye View trailhead for a guided, 2-mile hike through the hills just south of the town site.  This hike will follow the original Salt Lake City Road and mining access roads.  Along the way, hikers will have a chance to get a bird's eye view of Bannack, the surrounding countryside, a mine adit, a mill, and other sights. Hikers should meet at the trailhead before the scheduled start time of 10am.  For more information call William Whearty at (406) 834-3413.
Great Falls Area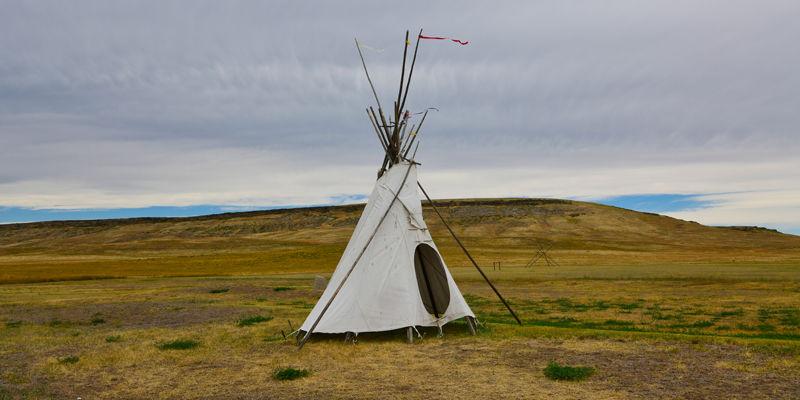 Jump Hike at First Peoples Buffalo Jump State Park – Saturday, June 1 at 9:15am
View the famous buffalo jump with Park Ranger Alice Southworth and identify the native plants and prairie wildflowers along the way. Learn how the First Peoples used these plants to survive on the prairie. Hiking is good for active families. View the exhibits in the Visitors' Center afterwards. Reservations required. For more information or to register, visit http://getfitgreatfalls.com/hikes/. This event is free
Bozeman/Butte Area
Seek Your Fortune at Lewis & Clark Caverns State Park – Saturday, June 1 from 9am-12pm
Seek your fortune on National Trails Day at Montana's first state park, Lewis & Clark Caverns State Park. Participants will receive a "treasure" map to find a specific fortune cookie and a select few of these cookies will include additional prizes. Join us for a fun way to learn about our trail system and how to follow a trail map. Additional Prizes include a night's stay in a park Cabin, a free cave tour for a family of four and other offerings from local businesses.
Please come prepared with hiking footwear, water bottle, sunscreen and weather-appropriate clothing. Treasure seekers will meet at the Cave (Upper) Visitor Center Parking Lot. This event is free. For more information call (406) 287-3541.
Billings Area
Pryor Creek Hike at Chief Plenty Coups State Park – Saturday, June 1 at 11am-12pm
Come out to Chief Plenty Coups State Park to enjoy a family-oriented guided hike along Pryor Creek, where you will learn about the plants and animals that make this area their home. Attendees will also be introduced to stewardship principles to understand how humans make an impact on the land and how we can all reduce our footprint.
The guided hike will last about an hour, following the ¾ mile unpaved trail. Participants are advised to dress for the weather and wear appropriate walking/hiking shoes. It is also recommended that you bring sunscreen and a bottle of water. For more information contact (406) 252-1289.
Visit Montana State Parks (stateparks.mt.gov) and enjoy camping, hiking, fishing, swimming, boating and more and discover some of the greatest natural and cultural treasures on earth.
Posted at fairfieldsuntimes.com