The Steve Keller band played for an enthusiastic 200 plus crowd at the Fairfield Community Hall   Saturday night. The crowd chanted, stomped, clapped and videoed the performance while Keller and his band cranked out favorite old-time rock and roll.
Early in the night it became apparent that this added event was one that the people from the Fairfield had been missing, for this dance in the hall was the first in 19 years.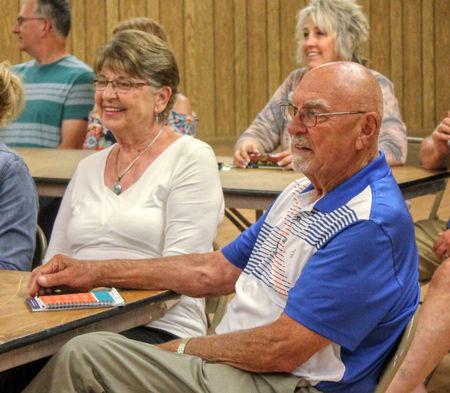 The enthusiasm of the crowd was evidence that the Fairfield community would like see the return of community dances at the hall.  Fairfield resident Brian Heagy said it sure is nice to have a dance at the hall where "there's a floor."  
Keller, who grew up in Eastern Washington and went on to broadcasting school in Spokane after graduation, played his last dance for the Class of 79 Reunion Dance on Swim day Saturday night as he is moving to Belgium.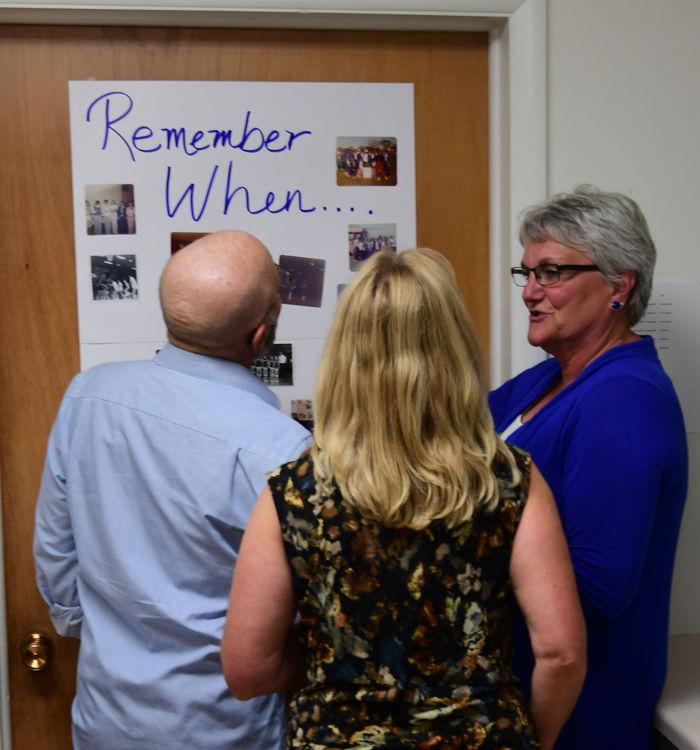 He boarded a plane 6 hours after playing in Fairfield to fly to Belgium where his wife Susan Rasmussen Keller was recently transferred in the armed forces. She is working in cyber security at NATO and was given a three to five-year assignment. Good timing for him, as Sunday was his wife's birthday. When asked if he was taking her a present, Keller said, "Yes, I am presenting her with a card in person."
When asked if he will ever come back to play in the states he replied, "I made a commitment to play [in Great Falls] for the 2020 New Year's Eve, so the answer is yes."
Keller said, "I love playing in this town, I have played in Fairfield on occasion for years. They have appreciated it and treated me good. You just don't forget that."
For those who don't know, Steve Keller started his career by going to a radio broadcast school in Spokane. He started making his name in this area as a deejay on several the radio stations. Because of his interest in producing music he started his band called the Steve Keller Band in 2009. Asked about his plans for music while overseas in Belgium, he said that he was going back to his first intent with music, that being producing and writing. He will also continue to be on two stations in Helena.
When talking about Keller 's leaving to other musicians in the area, retired Great Falls musician Jim Cole aka "Nervis Norvis" said, "I hate to see him leave the area. I think he is the most professional Deejay  the Great Falls area has ever had.   You couldn't turn on the radio day or night without hearing some ad or something going on in your town being broadcast by Steve. He will be well missed by the people in this city both for his radio shows and his performances at dances."
Whatever Steve Keller does after leaving the states, we wish him well. And I would venture to bet that if he by chance he does make it big in the music world after leaving here, that there will always remain a mutual respect between that new star and his favorite group of fans in little town in Montana called Fairfield.