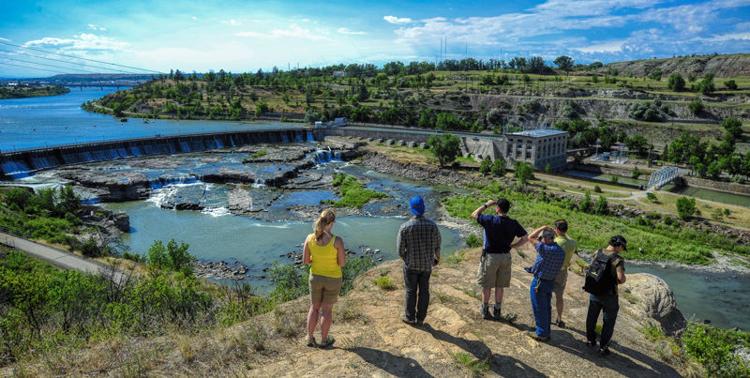 Primarily because of sluggish commodity prices, Montana's 2018 oil and gas production numbers were a mixed bag in 2018, with crude totals seeing a small increase while natural-gas accumulations declined slightly.
Preliminary data reveal that oil output during 2018 was 21,508,724 bo (barrels of oil), up 798 kbo or 3.8 percent compared to the 20,710,715 bo reported in 2017. More than 52 percent of the total amount of crude produced in Montana for 2018 emanated from the Bakken resource system (BRS) in the Greater Elm Coulee Field area (which includes Elm Coulee Northeast Field). This huge Williston Basin oil complex spreads across portions of Roosevelt, Richland, and Sheridan counties.
In 2018, Greater Elm Coulee Field, which is Montana's largest hydrocarbon reservoir, reported a total of 11.19 mmbo recovered from 1,138 wells. This represents a small increase of 2.9 percent compared to 2017, when the pool accumulated 10.88 mmbo from 1,118 wells.
A lack of exploratory and developmental drilling played a huge factor in the relative flatness of Montana's production. According to state figures, just 30 well completions were recorded during all of 2018, 25 of which were unconventional prospects. The majority of these new completions were located in the Greater Elm Coulee Field.
The two provinces that contributed the most oil in Montana during 2018 were Richland and Fallon counties, both of which sit in the Williston Basin. With year-long respective production totals of 9.61 mmbo and 3.60 mmbo, Richland County's oil came mainly from the horizontal BRS, while Fallon County's output was primarily from vertical Silurian and Ordovician production along the Cedar Creek Anticline (also referred to as the Glendive-Baker Anticline). In 2017, Richland County yielded 9.74 mmbo, while Fallon County booked 3.34 mmbo.
Hand-in-hand with woes associated with stagnant oil prices, a continued weak natural-gas market also affected Montana's 2018 totals. State regulators reported that production (not including associated gas) totaled 25.66 bcfg, down almost 6 percent compared to the 27.30 bcfg that was recovered in 2017. The vast majority of this output came from the northern-tier counties (Blaine, Hill, Liberty, Phillips, and Toole), which sit along the Sweetgrass Arch, Greater Hogeland Basin, and Bowdoin Dome.
Turning to operator rankings for 2018, Texas–based Denbury Onshore (Denbury) maintained its No. 1 standing from the previous year. Of the top 10 oil firms in Montana, Denbury was one of the few large corporations that did not rely exclusively on the BRS for sales. The group extracted 5,724,446 bo, a noticeable increase of 11 percent compared to the 5,152,774 bo produced in 2017. The fact that Denbury was able to increase their production rate during 2018 is a testament to the company's efficiency, particularly along the Cedar Creek Anticline, where they are a leading operator. Denbury is also drawing vertical reserves from Bell Creek Field, Montana's largest Muddy oil pool located in the northern Powder River Basin.
Additionally, Denbury announced it will be initiating a carbon dioxide (CO2) flood to enhance oil recovery in both of these reservoirs and will utilize CO2 emanating from southwestern Wyoming.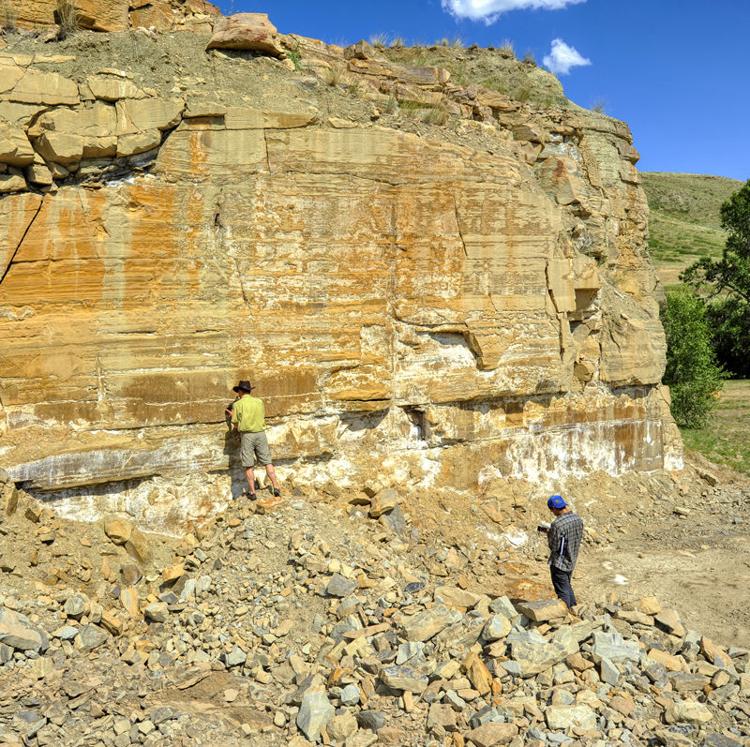 Remaining in second place for crude output in 2018 was ­Oklahoma-based Continental Resources (Continental). Despite its high ranking, the company saw their Montana oil production drop almost 13.6 percent to 2,969,415 bo, compared to 2017 when Continental recovered a total of 3,438,856 bo. Almost all of the firm's output came from both the Bakken and Three Forks in Greater Elm Coulee Field. As a side note, the operator ranked No. 1 in 2018 oil production in neighboring North Dakota, with a total of 60,387,499 bo extracted (excluding confidential wells), mainly from the BRS.
Houston-based Kraken Operating (Kraken) replaced XTO Energy (XTO) as the third-largest oil producer in Montana for 2018. The independent extracted 2,361,210 bo, an eye-popping increase of almost 385 percent from the previous year. In 2017, the company reported production of 487,239 bo, all from the Bakken. Kraken's production is coming from the Greater Elm Coulee field complex.
Dropping to the fourth spot in Montana for 2018 was XTO, a subsidiary of corporate giant ExxonMobil. By virtue of their horizontal recoveries in Greater Elm Coulee Field, the company accumulated 1,691,058 bo, a decrease of almost 7 percent as opposed to the 1,808,726 bo sold in 2017.
Coming in fifth for Montana oil output during 2018 was Oasis Petroleum (Oasis), who experienced a noticeable drop to 1,173,016 bo, down roughly 25 percent from 2017's 1,552,020 bo. As with several other operators, Oasis is playing the BRS in both North Dakota and Montana.
Regarding top natural-gas producers in Montana for 2018, Scout Energy Management (Scout), an upstream investment group based in Dallas, retained its status as the Treasure State's top gas firm. During 2018, Scout produced 14.28 bcfg, a decrease of almost 136.70 mmcfg compared to company's 2017 output of 14.42 bcfg. The vast majority of Scout's proven natural-gas assets are located in the Bowdoin Dome area of north–central Montana.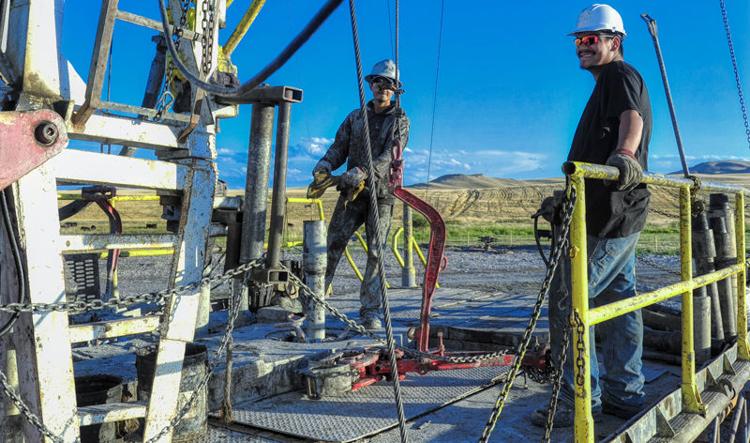 For 2018, NorthWestern Corporation (NorthWestern) of Butte, Mont., remained the state's second-largest natural-gas producer, with a total of 6.31 bcfg extracted. This represents a decrease of roughly 6 percent, or 390.00 mmcfg compared to the 6.70 bcfg sold by the operator in 2017. NorthWestern's gas reserves are primarily found in Tiger Ridge Field, which is located on the Bear Paw Arch in the north–central region of Montana.
Rounding out the top five natural-gas producers in the state ­during 2018 were Omimex Canada (1.07 bcfg), MCR LLC (454.61 mmcfg), and Croft Petroleum (366.80 mmcfg).
The RMOJ has compiled tables giving 2018 data for a variety of energy production factors. Table MT-1 shows the top 50 oil operators in Montana, while the top 50 gas producers for 2018 are listed in Table MT-2. Tables MT-3 and MT-4 respectively rank the state's 50 foremost fields and their associated formations for oil and gas. Tables MT-5 and MT-6 report hydrocarbon production for Montana's counties (oil and gas, in turn). It should be noted that natural gas associated with the production of oil is not included in gas totals.
This story was posted to fairfieldsuntimes.com