Something old, something new… The classic saying applies not just to wedding day tradition but is in the very walls for those getting hitched at Augusta's Round Up Barn Wedding and Event Center. The venue, owned and operated by Lynn Kenyon and husband Brad Laue, was borne out of the couple's old barn. In late 2017 the barn was being used as a chicken coop and Kenyon was toying with the idea of opening an antique market.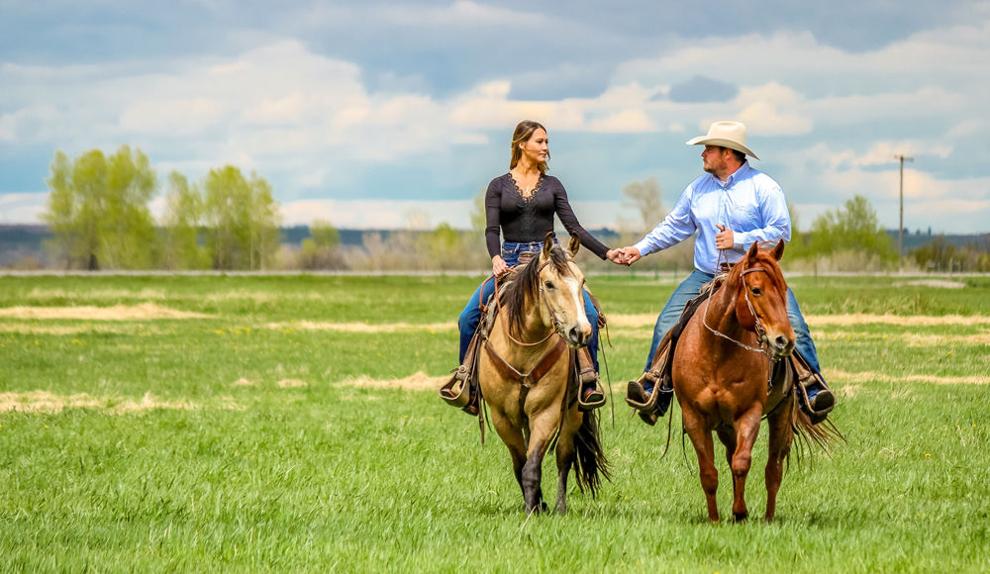 Inspired by the well-known Texas flea market, Round Top, Kenyon explains, "If we were going to fix up the barn for a flea market, it should have other uses throughout the year. I personally appreciated the barn wedding venues throughout our state but knew there was nothing available – and affordable – near us in Augusta so we turned our chicken coop into a barn wedding venue."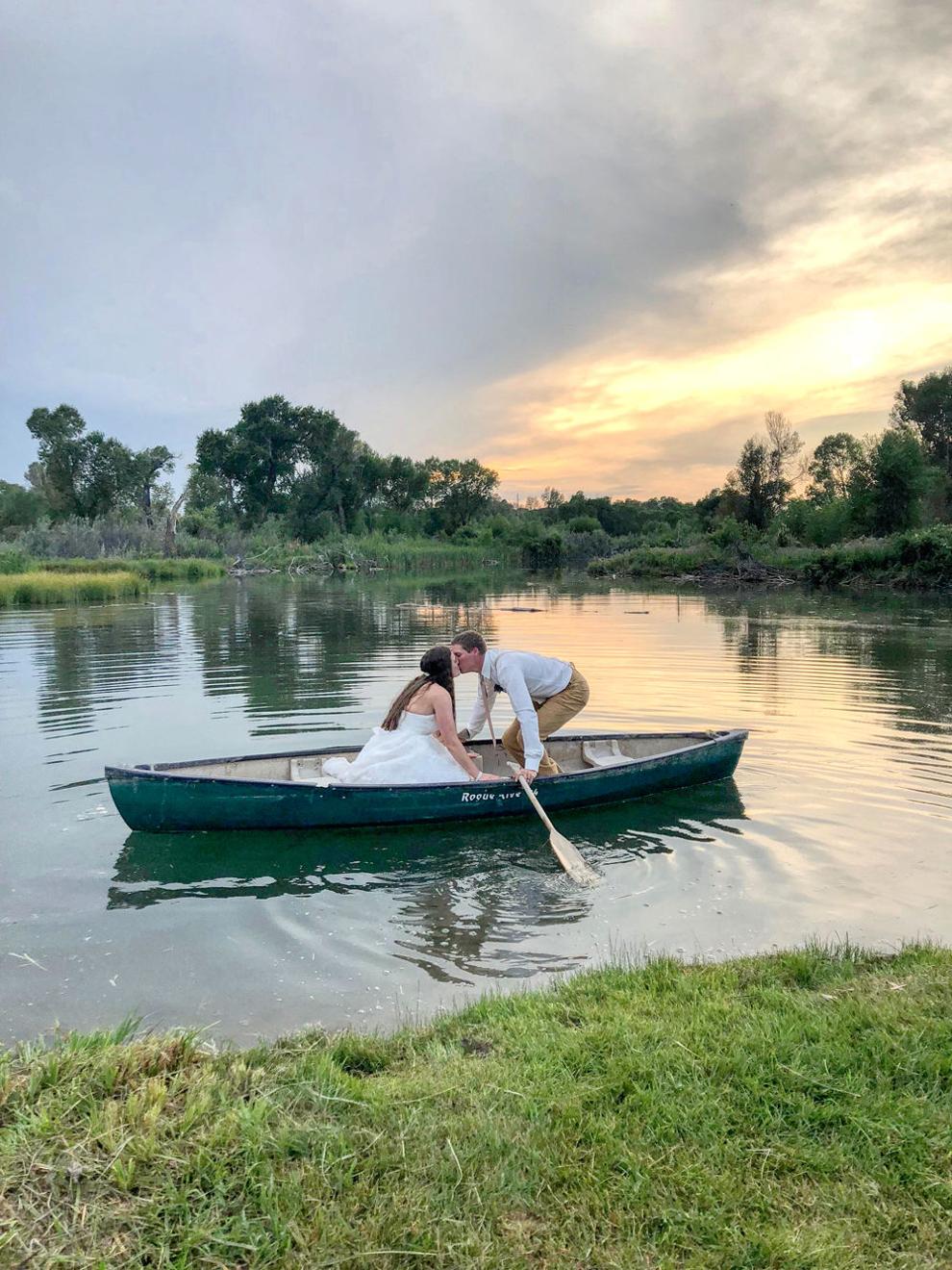 For one of the early couples to be married at the barn, Kenyon could not have done it soon enough. Kaylynn Coverdell-Donahue, originally of Fairfield, connected with Kenyon through her parents. "We didn't have a lot of options for venues in the area," recalls Donahue, "and although Lynn wasn't quite ready with the barn, she was very willing to work with us and get as much ready as possible!"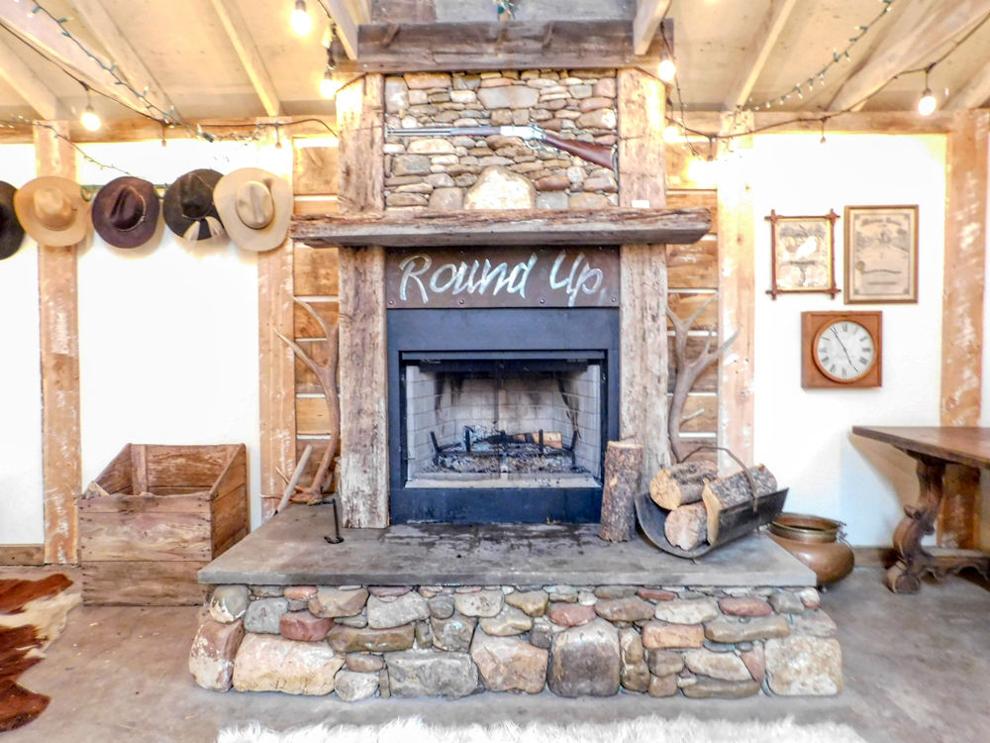 The flexibility Donahue describes of Kenyon and her staff has continued since the barn opened in 2018. April Ripley, whose daughter was married earlier this June, describes her experience similarly.
"We found out the day after Memorial Day that we could not have the reception [at the original location] because of all the restrictions," recalls Ripley about the COVID-19 guidelines currently in place. Janette Arps, of the Augusta Youth Center suggested the family contact the barn "and it worked out beautifully!" says Ripley.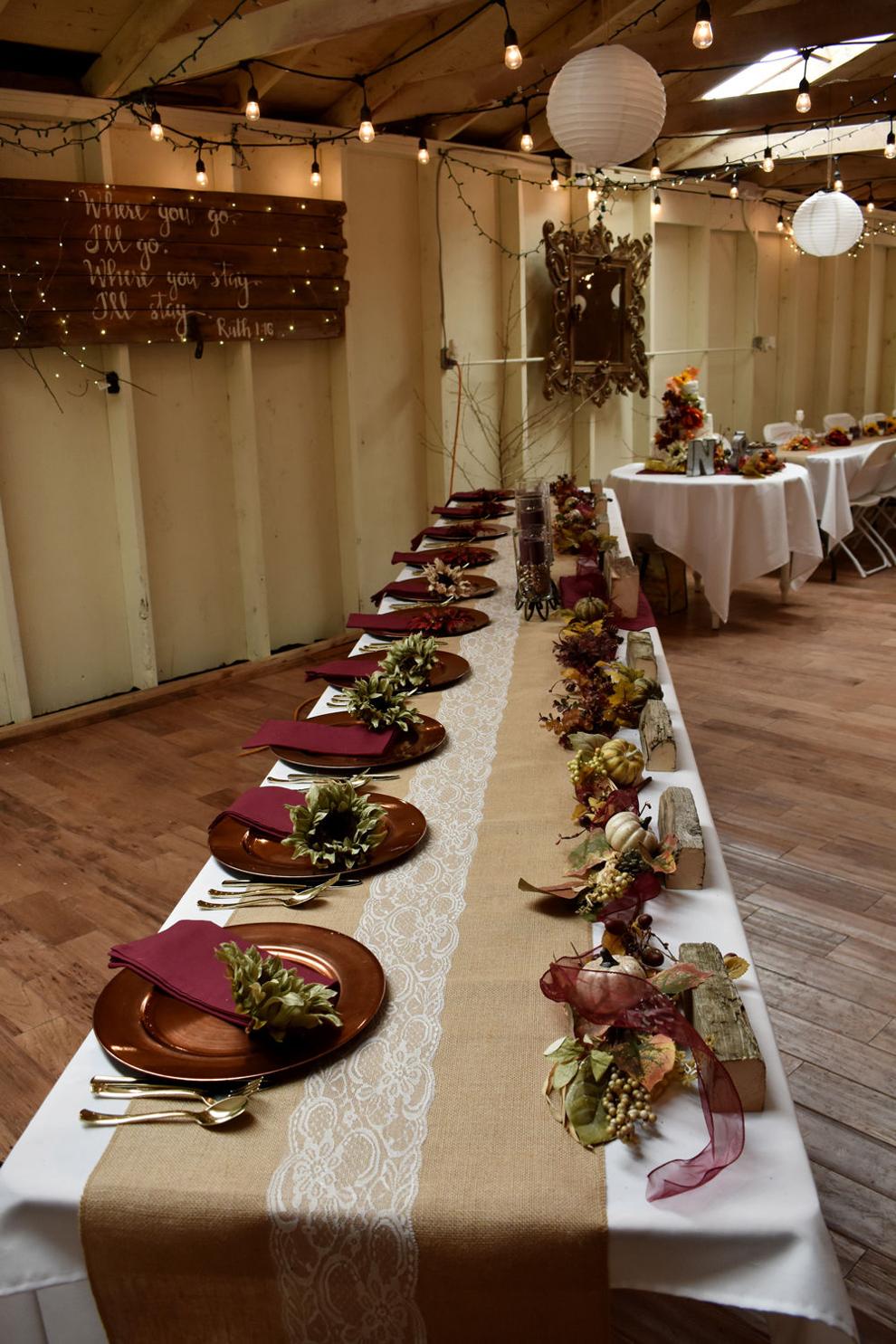 As part of Phase II re-opening guidelines, the barn is encouraging social distancing, hand washing and sanitizing, and the wearing of masks.
"The barn made clean up very easy for us, even though there were a few more sanitizing things to do," says Ripley.
COVID-19 might not be making wedding planning any easier, but Crystal DeBoo, who is planning her October wedding at the barn, praises Kenyon and her staff.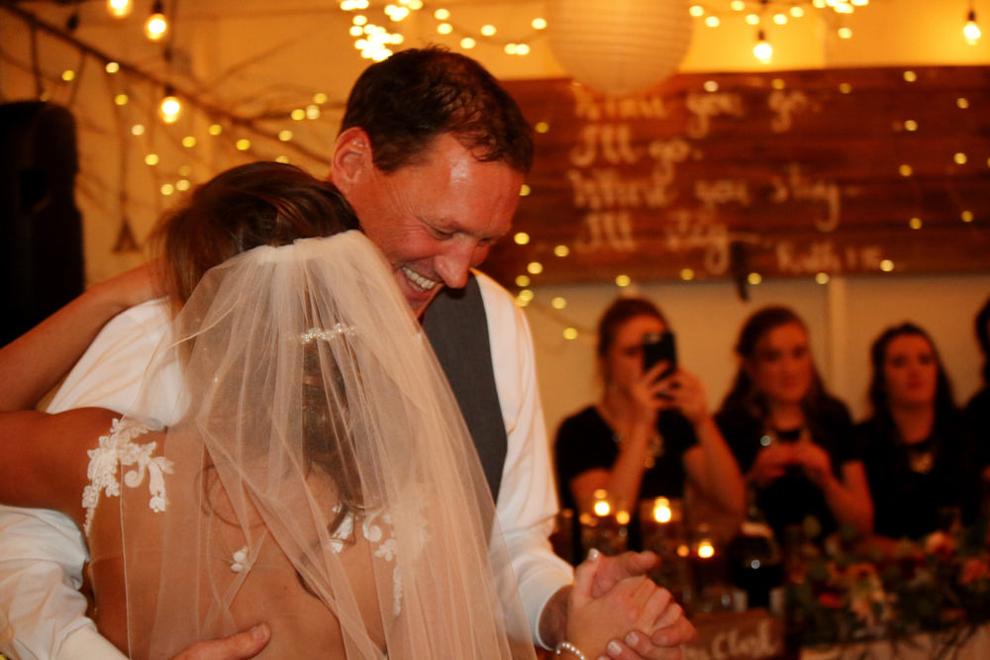 "They have made planning seem stress free," says DeBoo. "Lynn has been awesome at answering any questions. Paulette [Hughes] was awesome on the walk-through and gave us plenty of time and information."
DeBoo, like many these days, began her wedding planning online. She says, "I loved all of the information – pricing just right there on the website and pictures to get a good idea before even calling."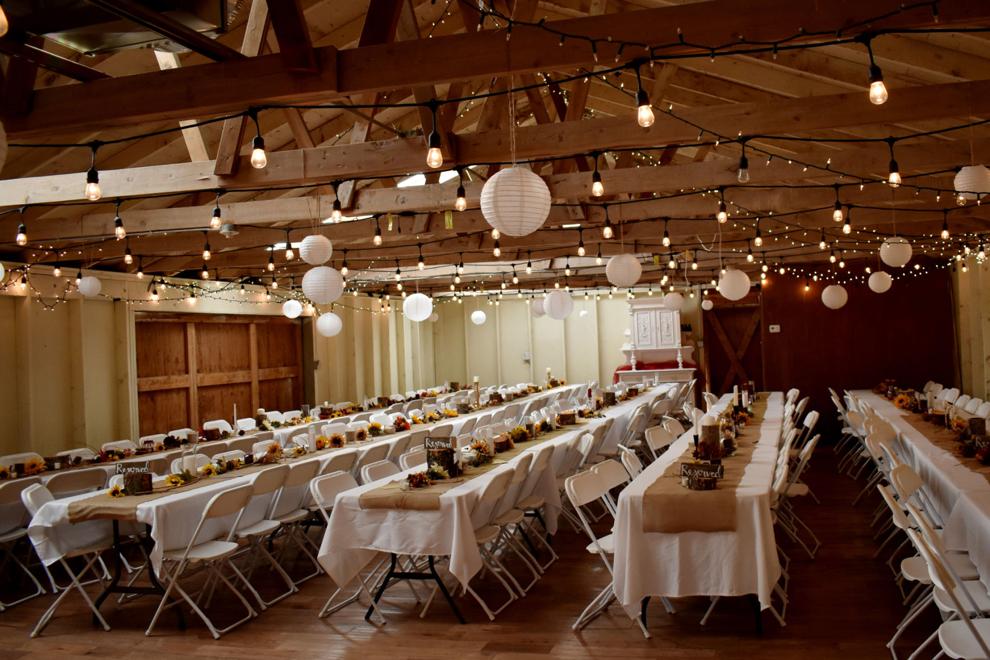 The website shares the a'la carte pricing structure, photos from past events and even an aerial drone video of the property. The barn comes ready with table seating for 200 and an additional 50 chairs.
"We found the barn online," says Derrick Eash, who is marrying his fiancé at the end of June. "We wanted something outdoors and it is a beautiful setting there."
The venue is situated on 50 acres and just minutes from Main Street Augusta where The Buckhorn offers event catering and the historic Bunkhouse Inn has updated rooms.
"The setting was absolutely gorgeous," says Donahue whose ceremony took place under the trees. She and her new husband went for a sunset spin in a canoe on the pond, too.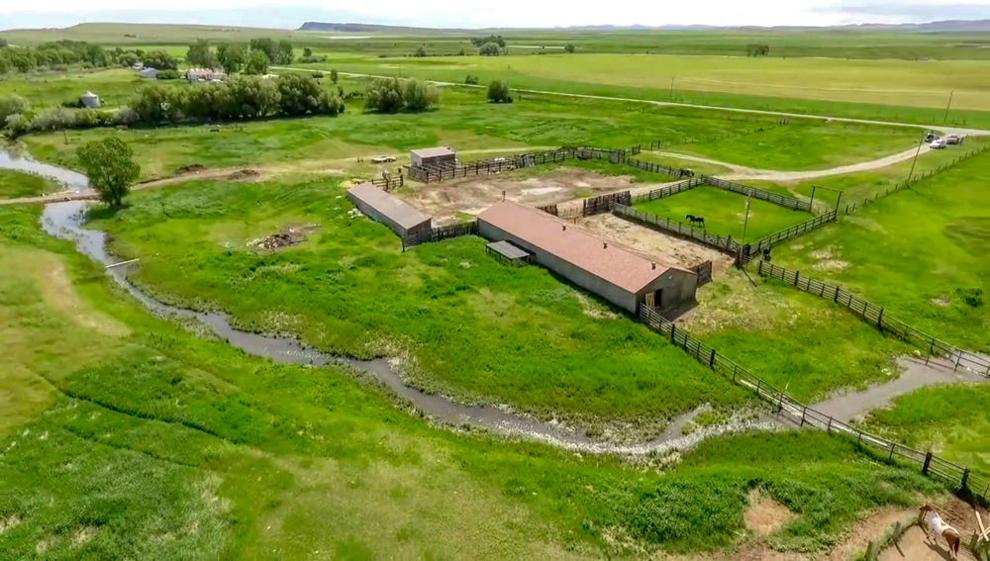 The sheer spaciousness of the barn's surroundings is a main benefit to clients.
"One thing that makes [our venue] unique," says Kenyon, "is that there are so many different places to have the wedding ceremony." Popular locations include the creek, the turtle pond, "big ol' shade trees" in the meadows, and inside the barn next to the hand-made stone fireplace.
Paulette Hughes, the barn's event planner, enjoys seeing each client's vision come through for their event.
"It has been interesting to see how each person has a different style," says Hughes. "We have had as many as 16 motorhomes stay. Some people have brought haystacks for seating at the pond. Others have brought their4-wheeler to transport Grandma."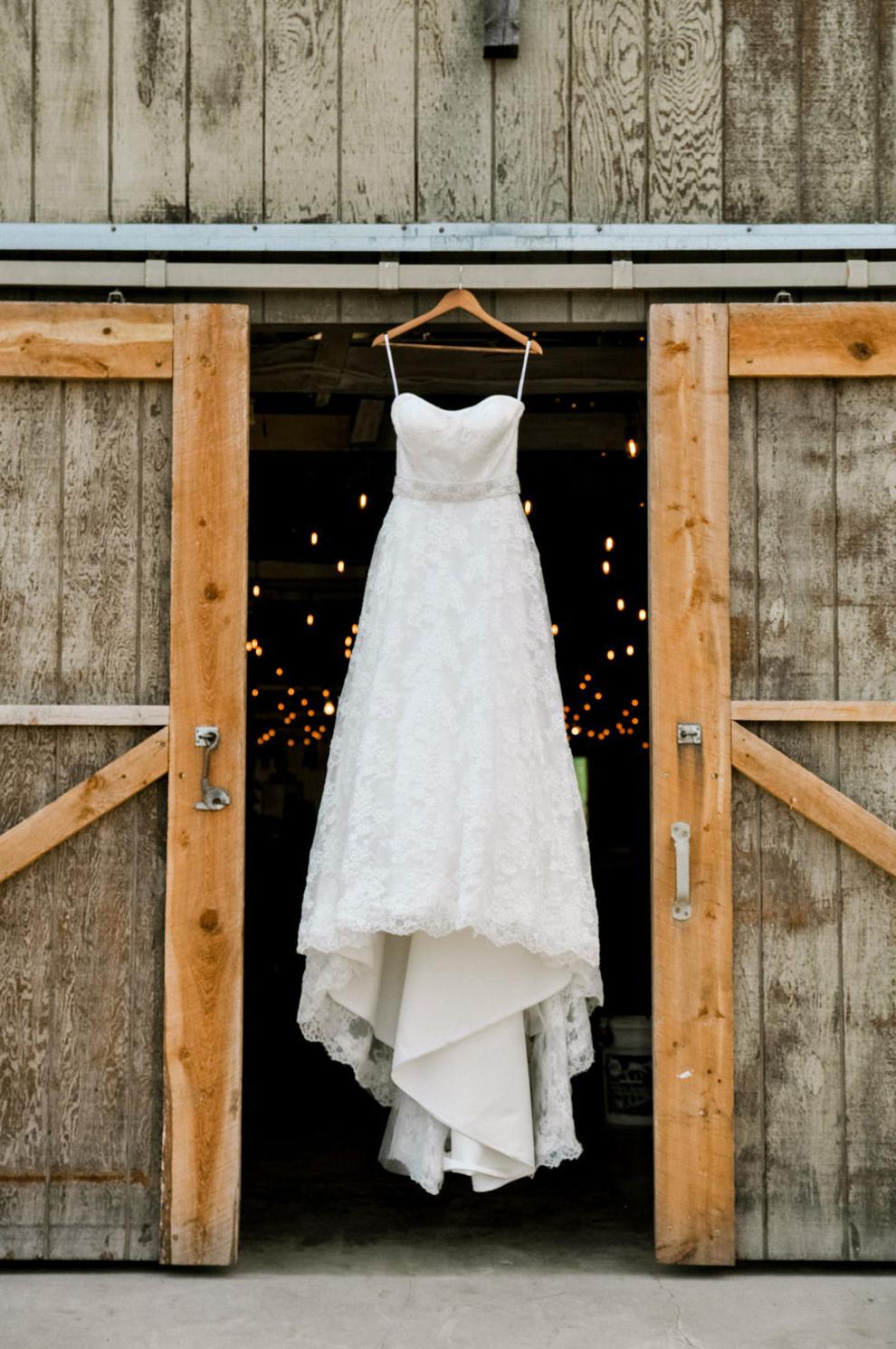 Earlier this month, the barn completed interior updates, and there are more to come. Kenyon is looking forward to "finally" having an old Gilman homestead converted into a bridal cottage. "We will continue to add features like the walk-in cooler we have, and a commercial range, eventually," says Kenyon.
Clients appreciate the additions.
"We peeked at the updates last weekend and are so excited!" says DeBoo.
The barn interior features wood flooring, corrugated metal accent on the white walls, and overhead lighting. There are a few antique pieces in place for client use, too.
"The barn was so beautifully decorated," says Ripley. "We only had to bring our table settings and a few miscellaneous decorations. All-in-all we were thrilled and received many compliments."
Clients and staff alike appreciate the barn's setting and amenities.
"It is a beautiful and fun place for whatever event you plan," says Hughes. "We have had bridal and baby showers, family reunions and even prom! We've had bouncy castles and water slides for birthday parties. We had the Augusta Chamber's Long Table Dinner at the barn and Brad [Laue] roasted a pig."
Kenyon and Laue appreciate the support of their community and enjoy being able to offer the barn to local organizations, including the high school Prom and the Augusta Area Chamber of Commerce's Long Table Dinner fundraiser.
"It has been rewarding," says Kenyon of being able to donate the use of the facility.
The barn is available year-round for weddings and events. Information is available at roundupbarnweddings.com.
So, what happened to the idea that sparked this successful barn venue? The antique store was not forgotten in the hustle and bustle of transforming a chicken coop into a memorable wedding venue. In Kenyon's way of being inspired by the past she opened the antique store, forge, on Main Street in Augusta in early 2019. The store is located inside a 100-plus-year-old historic building and offers antiques, gifts, local finds and fine art. Clients of Round Up Barn Weddings receive a 15-percent discount at forge.